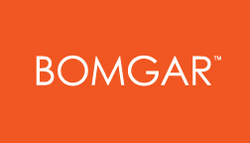 Having served the government sector for many years we understand the importance of FIPS 140-2 certification
Ridgeland, Miss. (PRWEB) December 2, 2009
Bomgar Corporation, the on-premise remote support platform for leading service providers and enterprises worldwide, is the first remote control software company to have its product accepted into the FIPS 140-2 (Federal Information Processing Standards) review. A globally recognized federal security certification, FIPS 140-2 provides government IT decision makers with critical guidance on the security capabilities of specified hardware and software products. The Bomgar Box™, an appliance-based platform for secure remote support, was submitted to the FIPS lab in Q4 2009.
"There is a security advantage to on-premise remote PC support software where government agencies can be assured that authenticated remote systems support is locked down and activity of privileged users is available for audit," said Eric Ogren, founder and principal analyst of the Ogren Group. "With a FIPS certification underway, government IT service desks should consider solutions such as Bomgar to efficiently and securely deliver remote support services to employees, contractors and customers, while maintaining compliance and security."
Bomgar's product is purpose-built to allow IT secure access to any system or device (e.g. Windows, Mac, Linux, Smartphones, routers, switches, etc.), on any network, at anytime without changing firewall or network settings, or pre-installing client software. All chat and support actions performed remotely to troubleshoot systems are logged and recorded. Bomgar's unique appliance-based solution provides the most comprehensive set of compliance and security features for remote support. It also helps organizations avoid the security risks of traditional remote access tools, which were implicated in a large number of data breaches analyzed by the Verizon Business Risk Team.
"Having served the government sector for many years we understand the importance of FIPS 140-2 certification," said Craig P. Abod, Carahsoft president. "Bomgar offers a solid on-premise remote control solution for government IT to not only significantly improve support productivity today but scale to meet future telework demands. Our government customers are already planning for Bomgar deployments in the first half of 2010."
FIPS 140-2 is a government-authored certification that validates commercial technology products through a standardized testing process. The certification applies to any product that performs encryption or decryption of user data. FIPS-validated products go through a comprehensive review by government-approved laboratories, as well as a review by National Institute of Standards and Technology and Computer Security Establishment authorities, and differ from general FIPS compliance.
Remote support is an ideal tool for government IT to deliver effective, on-demand technical assistance to branch offices and mobile workers - despite location. The number of government teleworkers increased by roughly 9 percent from 2007 to 2008, according to a U.S. Office of Personnel Management August 2009 report. With teleworking models expected to grow in coming years, the government will increase its demand for best of breed technologies that allow IT to securely support remote systems and workers.
About Bomgar
Bomgar Corporation specializes in appliance-based remote support software. Bomgar allows companies to connect to remote clients and co-workers via the Internet anywhere in the world in seconds. The product allows organizations to optimize remote support by accessing end-user systems for real-time incident resolution, eliminating the frustration of phone-only tech support. Bomgar provides enterprises with an unparalleled level of security and scalability, while enhancing IT resource management with the benefits of a virtualized help desk. Backed by venture capital, Bomgar has grown steadily since its inception in 2003 and has thousands of customers and strategic partners worldwide. Based in Ridgeland, Miss., the company is also one of the fastest-growing software companies in America ranked by the 2009 Inc. 500.
Contacts:
Nathan McNeill, Vice President of Product Strategy
Bomgar Corporation
601-607-8273
Lauren Whittenberg
Lois Paul & Partners
512-638-5322
###