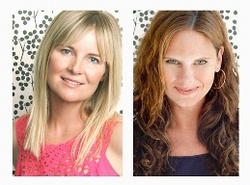 "Our vision is to create the largest children's stock photography agency in the industry." Zee Wendell, co-founder www.weestockimages.com
Newport Beach, CA (PRWEB) December 2, 2009
It is no secret that in these hard economic times people are getting creative about how to approach their "post bull-market" lives. In Newport Beach, seasoned commercial photographer Zee Wendell and award winning art director Tara D'Ambrosia are mixing it up with weestock images, a children's stock photography agency.
"We saw a gap in the market and are committed to filling it with http://www.weestockimages.com," says Zee Wendell whose assignment work includes projects for Nike, Target and Nordstrom. "Right now there is no other stock photography agency that specializes in children's photography. Most of what exists from general stock agencies is generic and 'safe.' We offer our clients a more focused, creative and stylized collection of images that they can use for a broad range of possibilities."
In the past two years the commercial photography market has seen a steep decline in assignment work. As marketers continue to tighten their advertising and marketing belts, commercial photographers are responding by repackaging their talents.
"We make a formidable team," says weestock partner Tara D'Ambrosia, who is known for her photo art direction work for Target, Nieman Marcus, Macy's, Quiksilver and Victoria's Secret. "Both Zee and I have experience creating national branding campaigns for a variety of clients. If a creative department doesn't have the budget for a high production assignment photoshoot they can look to http://www.weestockimages.com to find something conceptual and unique. Essentially when someone buys an image from http://www.weestockimages.com they are buying a well thought out concept created and designed by an experienced photographer and art director team. There is nothing generic or blasé about it."
Wendell and D'Ambrosia launched http://www.weestockimages last month. They are currently recruiting high profile commercial children's photographers to the roster. "Our vision is to create the largest children's stock agency in the industry," says Wendell. "We have a lot of enthusiasm from both photographers and the creative community. http://www.weestockimages.com is definitely filling a need."
###