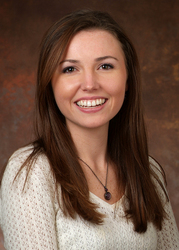 Philip Banks, of Legacy Travel, says that Rominger is "a fantastic person who achieves excellence with an enthusiastic and caring nature. Our team can always count on her to go above and beyond and to strive for complete customer satisfaction."
Plano, TX (PRWEB) December 3, 2009
Terrah Rominger of Legacy Travel in Plano, Texas has just been named as one of the "Top 30 Under 30" by Travel Agent magazine. With this award, Travel Agent Magazine sought to "highlight some of the brightest young travel agents bringing the industry into the future".
Chosen from candidates all over the country, Rominger was chosen for her achievement in sales and customer satisfaction. Terrah specializes in Destination Weddings and Honeymoons. She is also one of very few "Hawaii Master Specialists". She is a Certified Gourmet Inclusive Vacation Consultant and was recognized as a Top 10 Producer for El Dorado Seaside Suites. Rominger has made many valuable contributions to Legacy Travel including the institution of a new wedding blog.
Philip Banks, owner of Legacy Travel recounts, "When we talk to people after their vacations, they talk about Terrah like she is a member of their family. She seems to have a sense about what people want as well as an intense desire to see that they get it."
Rominger, 24, started at Legacy Travel four years ago while attending school to become a dental hygenist. After a few months, she was convinced that she would rather have a career in travel. "In what other career can a person make dreams come true?" states Rominger. "I've seen so many beautiful things and had so many great opportunities in this industry, I can't imagine wanting to do anything else."
Legacy Travel is the leading vacation travel agency in North Texas. Founded in 1989 by Philip Banks, Legacy Travel specializes in vacations, destination weddings and corporate incentive groups. Legacy Travel is recognized as a Top 10 Producer for Karisma Hotels , Platinum 500 Club for Funjet Vacations and Golden Apple with Apple Vacations.
###