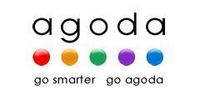 We are delighted to be working with Agoda. Their enthusiasm and professionalism in approach make the relationship one which can only compliment our product range.
Bangkok, Thailand (PRWEB) December 3, 2009
Agoda.com, a leading Asian hotel booking site and a part of Priceline.com (Nasdaq: PCLN), today announced a partnership with Radisson Edwardian Hotels, located in three key locations across England.
With 13 luxury hotels in London, Heathrow and Manchester, Radisson Edwardian properties epitomize traditional English elegance and offer first-class service, all modern amenities and top-rated business facilities. Following this partnership with Agoda, all 13 Radisson Edwardian properties will be distributed worldwide through the Agoda website to a member base of more than a million customers.
Through Agoda's multilingual sites - Agoda is translated into 21 different languages - Radisson Edwardian hotels are able to expand their electronic distribution throughout Asia and increase inbound travel from Asia-based customers. At the same time, Agoda is able to strengthen its presence in the European market by partnering with one of the most highly respected and successful hotel groups in the world.
Like all of Agoda's clients, Radisson Edwardian will be able to control their inventory through Agoda's Yield Control System. The YCS is an easy-to-use content management tool through which room rates, bookings, promotions and hotel details can be monitored and changed in real time. The YCS is available in several languages and features instructional videos for ease of use.
Gail Jordan, Director of Operational MICE Sales for Radisson Edwardian, commented, "We are delighted to be working with Agoda. Their enthusiasm and professionalism in approach make the relationship one which can only compliment our product range."
Vice President of Business Development at Agoda, Wilfred Fan, said, "This partnership presents an opportunity for us to introduce new product to our customers, who rely on Agoda's professional experience in selecting the finest accommodation choice in each category. Radisson Edwardian hotels are among the first partners to sign up in the UK and we very much appreciate their management's eagerness to tap into the fast-growing Asian outbound markets that are recovering from the recent financial setback quicker than most other regions around the world."
For more information regarding Agoda, please access its website at http://www.agoda.com or contact the Agoda team via e-mail at info(at)agoda.com.
Note to Editors
About Agoda Company Pte Ltd:
Agoda Company Pte Ltd (http://www.agoda.com) is a leading, Asia-based, online hotel reservations company, which specializes in securing the lowest discount hotel prices. Agoda.com is part of Priceline.com (Nasdaq:PCLN). Agoda's network includes over 7,000 hotels in Asia-Pacific and more than 100,000 worldwide. The multinational staff of 350 professionals, located throughout Asia, provides a first-rate reservation service that uniquely combines local knowledge and local connections to provide the best hotel deals to both business and leisure travelers.
In addition, Agoda customers participate in the Agoda Rewards Program, earning further discounts and free stays. Unlike programs that limit travelers to a single chain, the Agoda Rewards Program allows customers to redeem Rewards Points at thousands of hotels around the globe, at any time. A member of the Pacific Asia Travel Association (PATA), Agoda's aim is to promote travel by making it more affordable and more accessible to more people.
About Radisson Edwardian:
Part of the UK's fastest growing upscale hotel brand, Radisson Edwardian has a collection of 13 individual hotels in unparalleled locations across London and Manchester. While each has its own unique character and independent spirit, all are renowned for a "Yes I Can!" spirit of service, supported by a "100% Guest Satisfaction Guarantee". With design that doesn't compromise on comfort, a commitment to intelligent technology - high-speed wireless is complimentary throughout - and chic restaurants and bars showcasing seasonal British ingredients, Radisson Edwardian offers a stylish, upscale experience at an affordable price.
Radisson Edwardian is one of the UK's largest privately owned hotel groups. Included in the group is The May Fair Hotel, Mayfair (an independent brand), plus a further 11 hotels in London; Radisson Edwardian Heathrow Hotel & Conference Centre, Radisson Edwardian Leicester Square & Radisson Edwardian Hampshire (Leicester Square), Radisson Edwardian Bloomsbury Street & Radisson Edwardian Kenilworth (Bloomsbury), Radisson Edwardian Berkshire & Radisson Edwardian Sussex (Oxford Street), Radisson Edwardian Mountbatten (Covent Garden), Radisson Edwardian Grafton (Tottenham Court Road), Radisson Edwardian Vanderbilt (Kensington), Radisson Edwardian New Providence Wharf (Docklands) and the award winning Radisson Edwardian Manchester Free Trade Hall.
For information on any of our hotels visit the web site http://www.radissonedwardian.com or follow us at https://twitter.com/Rad_Ed_Hotels
###