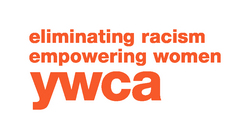 "Any group of any size that believes in a society free of racism is invited to join the YWCA Greater Triangle in becoming a participating site for the 2010 Stand Against Racism," said Folami Bandele, executive director, YWCA Greater Triangle.
Raleigh, N.C. (PRWEB) December 3, 2009
The YWCA Greater Triangle today announced its 2010 "Stand Against Racism," a movement aimed at raising awareness that racism still exists in our communities and that it can no longer be ignored or tolerated. The pervasiveness of racism divides communities and can keep individuals from achieving success in education, employment, and quality of life. Interested groups, organizations and individuals are asked to join the 2010 Stand Against Racism by becoming participating sites for "Stand" events across the region on Friday, April 30, 2010. The mission of the YWCA Greater Triangle seeks to unite people for a common goal: the elimination of racism.
According to the Southern Poverty Law Center, a civil rights organization in Montgomery, Ala., the number of hate groups operating in the U.S. has grown 54 percent in the last eight years. Today, nearly 1,000 hate groups operate in the U.S., with 30 in North Carolina. The Southern Poverty Law Center's Intelligence Report sites "immigration fears, a failing economy, and the successful campaign of President Obama" as factors that have fueled the increase. Hate groups have beliefs or practices that attack or malign entire classes of people. They promote hate, hostility, and sometimes violence.
In response, the YWCA created the Stand Against Racism to combat the spread of hate and intolerance, and to celebrate the richness of diversity. In 2009, the movement attracted more than 300 partner organizations that became participating sites by hosting local "Stands." More than 30,000 individuals took a stand against racism. They sent a strong message by committing themselves to a lifetime of promoting peace, justice, freedom, and dignity for all people in their community and in the world. This powerful, unified effort helped raised awareness that racism hurts everyone. Participants ranged from school-age children to elected officials, executives of large corporations, church leaders, and others.
"The YWCA Greater Triangle is calling on all local organizations, corporations, places of worship, government agencies, and individuals across the region and state to join with us by becoming a participating site for the 2010 Stand Against Racism," said Folami Bandele, executive director, YWCA Greater Triangle. "Any group of any size that believes in a society free of racism is invited to join us."
Organizations and groups can become participating sites by signing up through the Stand Against Racism Web site. Each site will host a Stand Against Racism event at their own location, which can be private or open to the public. Participation in the 2010 Stand Against Racism is free and signup is simple. The YWCA will provide all necessary materials, including a How to Run the Event template that can be customized for each organization's needs. Each "Stand" can range from gatherings at work to larger-scale rallies and marches. No matter what shape the "Stand" takes in each participating site, all activities will echo the theme "racism is unacceptable." Organizations are urged to visit http://www.StandAgainstRacism.org to join this important movement.
The Racial Justice program of the YWCA Greater Triangle serves as a resource in the community for increasing awareness and opening dialog about race and ethnicity that goes beyond the terror of hate groups. The YWCA impacts individuals' assumptions and attitudes about structural racism, which can be embedded in unfair housing policies, lending institutions' practices, legal rulings, class disparities, employment opportunities, disciplinary actions, educational outcomes and other issues.
This year the Stand Against Racism will be a collaboration of 65 YWCA Associations throughout the country. For information in the Research Triangle region, please contact Co-Director of Racial Justice Bridgette Burge at (919) 828-3205.
About the YWCA Greater Triangle
The YWCA unites women and men who strive to improve the social and economic conditions that affect girls, women and their families. Established locally in 1923, YWCA programs address disparities that still exist in health, education and economics to make life-changing differences for thousands of area families. These programs are represented through four core initiatives: Women's Empowerment, Racial Justice, Youth Development, and Health and Wellness. As a private, non-profit organization, the YWCA is dedicated to promoting peace, justice, freedom and dignity for all people.
About the Stand Against Racism Movement
The "Stand Against Racism" is an annual event managed by the YWCA Trenton and YWCA Princeton, N.J., in collaboration with 65 YWCA Associations nationwide. The YWCA has a rich history of advocating for racial justice and has been at the forefront of most major race relations movements in the United States. The YWCA and its local associations affect real change through a process that identifies and eradicates the barriers that divide humans and perpetuate racism and other forms of oppression. Individuals can learn new ways of working cooperatively through shared resources and perspectives.
# # #