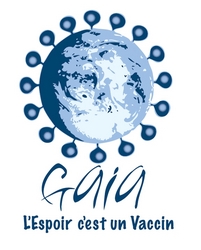 Hope is a Vaccine Awards
Providence, RI (Vocus) December 3, 2009
More than 90% of the 33 million people living with HIV/AIDS in the world live in developing countries, where access to treatment is limited. For HIV-infected individuals, access to health care is life saving, whether in the U.S. or in the developing world, and there is no one who has worked harder at improving access to health care than Ira Magaziner, former advisor to the Clinton administration and chief architect of the Clinton HIV/AIDS Initiative (CHAI). CHAI has helped to close the access-to-care gap by negotiating 40-60% discounts for lifesaving antiretroviral medicine in developing countries, and by working with governments to improve the national health care systems required to deliver crucial care and treatment.
Working directly with President Clinton, Ira Magaziner founded CHAI in 2003 to focus on getting treatment started in Africa and other developing areas. As chairman of CHAI, Ira has guided the organization from a small, all volunteer effort to employing more than 300 workers in some nearly 30 countries. At the same time, more than 4 million desperately ill patients now are being treated in the developing compared to a mere handful five years ago. Ira Magaziner makes his home in Bristol, Rhode Island when he is not travelling for CHAI.
Sequella/Aeras Global TB Foundation Visionary Architect – Carol Nacy
Carol Nacy founded the Sequella Global Tuberculosis Foundation, now known as the Aeras Global TB Vaccine Foundation in 1997. She was inspired by reports that no new drugs or vaccines had been discovered in more than 30 years for the number one infectious disease killer (Tuberculosis) and won an initial round of Gates Foundation support for the initiative in 1999. Although no longer working directly with Sequella Foundation, Carol Nacy continues her work on TB, developing TB drugs at Sequella Inc. in partnership with Leo Einck.
GAIA Vaccine Foundation is also celebrating the work of Rhode Islanders Ed Wood and Anne Sliney of the Clinton HIV/AIDS Initiative on World AIDS Day 2009.
Ed Wood is yet another Rhode Islander who has worked tirelessly for the Clinton HIV/AIDS Initiative. Ed began as a volunteer working in Tanzania, and then became chief operating officer establishing country offices in a dozen capitals in Africa and the Caribbean. Now a special advisor to CHAI, Ed has helped to expand its scope beyond ARVs by supporting government initiatives to deliver quality health care to underserved and rural populations, increasing countries' human resource capacity to deliver care and treatment, and creating a CHAI initiative to prevent the transmission of AIDS from mothers to their children.
Rhode Islander Anne Sliney is the Chief Nursing Officer of the Clinton HIV/AIDS Initiative, helping nurses and health officials in resource-poor countries fight human immunodeficiency virus infection and acquired immunodeficiency syndrome.  Her experience as a front-line nurse in Rhode Island, specializing in care of people infected with HIV, enables her to provide guidance and mentoring to nurses in countries hard hit by AIDS and nursing shortages. 
Previous winners of the Hope is a Vaccine Award include:
Neal Nathanson, M.D. former polio vaccine pioneer and former director of the Office for AIDS Research, NIH, Hope is a Vaccine Award Winner, 2003.
Peggy Johnston, Ph.D. Associate Director, Division of AIDS, NIAID, NIH, Hope is a Vaccine Award Winner, 2004.
Jose Esparza, M.D. Director of the Global AIDS Vaccine Initiative, at the Gates Foundation, Hope is a Vaccine Award Winner, 2005; also receiving Hope is a Vaccine Award 2005 were Habib Koite (international music artist) and President A. T. Toure of Mali.
Sonia Erlich Sachs M.D. and Jeff Sachs Ph.D. of Millennium Village Project (Hope is a Vaccine Award Winners, 2006).
Stephen Lewis, former UN Ambassador for AIDS, Hope is a Vaccine Award Winner, 2007. Also receiving a Hope is a Vaccine award in 2007: Leigh Blake of Keep a Child Alive.
Daniel Halperin, proponent of male circumcision and birth control for HIV/AIDS prevention, Hope is a Vaccine Award Winner, 2008 (with: Rick Altice, David Thomas, David Paar, David Wohl, and Joe Bick, National Hope is a Vaccine Award winners, and Jesse Creel, Hope is a Vaccine 2008 Advocacy award winner.
About World AIDS Day
On World AIDS Day, December 1, 2009, the Joint United Nations Programme on HIV/AIDS (UNAIDS) will release new data on the global HIV epidemic. According to that report, more than 33.3 million people are living with HIV throughout the world. Of these, more than two thirds live in sub-Saharan Africa. In 2008 alone, there were 2.7 million new HIV infections – the equivalent of about five persons every minute. The global rate of new infections exceeds the number of deaths by 1M persons per year, which underscores that the epidemic is continuing to expand, unabated.
About GAIA Vaccine Foundation
The mission of GAIA Vaccine Foundation is Global Vaccine, Global Access. It is the goal of GAIA to distribute the HIV vaccine developed as a result of this project at no profit in developing countries. Initial studies of the GAIA HIV/AIDS vaccine are being carried out by Dr. Annie De Groot, who was recently named the Director of the Institute for Immunology and Information at the University of Rhode Island.
The Global Alliance to Immunize against AIDS (GAIA) is working hard to curb HIV infections on a global scale. GAIA's mission is to promote the development of a globally relevant and globally accessible vaccine against AIDS. However, since the development of such a vaccine is years away, GAIA also coordinates HIV education, prevention and access to care programs in Providence and Bamako, working to stop HIV until a vaccine is developed.
In keeping with these objectives, GAIA has built the Hope Center Clinic, a new HIV treatment center in Sikoro, Mali. Sikoro is one of the poorest neighborhoods of Bamako, the capital city of one of the poorest countries in the world, and consequently has very high HIV prevalence when compared to the rest of the city. This center will serve tens of thousands of people who currently have no access to HIV testing and treatment. GAIA is doing its part to provide the poorest people of Bamako with access to HIV prevention, education and treatment programs.
About the Hope is a Vaccine Award
The objective of the Hope is a Vaccine Award program, 2009, is to highlight the important work done individuals working directly on stopping AIDS, their contributions to improving HIV care for persons living at the margins, and to encourage more individuals to be engaged in the fight against HIV/AIDS world wide.
About the Going Global Fundraiser
GAIA's 6th Annual "Hope is a Vaccine" Award Gala will take place at the Federal Reserve Restaurant, located at 60 Dorrance Street in Providence on Thursday, December 4th at 6:30 p.m., and For more information about the GAIA Vaccine Foundation and the "Hope is a Vaccine Awards," please visit http://www.GAIAVaccine.org.
The Hope is a Vaccine award ceremony and gala fundraiser will be at the Federal Reserve Restaurant on Friday, Dec 4th, from 6 30 to 9 00 PM, 60 Dorrance Street, Providence Rhode Island. The gala will raise funds to support research on a novel AIDS vaccine which is based on the principle that the HIV virus has one or many "Achilles' Heels," which are vulnerable to attack by the human immune system. Funds also support HIV Education, Prevention efforts, and Access to care programs in Mali and Providence.
Tickets are $60, or $100 per couple, and the event is open to the public. More information on the event can be obtained from Mali Rochas, GAIA Director at 401.453.2068.
# # #