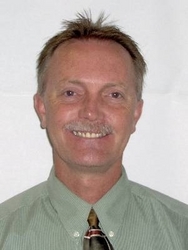 Being CCA's Employee of the Year is a major achievement and generates great excitement throughout our company.
Nashville, TN (Vocus) December 4, 2009
CCA has named Marty Fleischacker of Crowley County Correctional Facility as 2009 "Employee of the Year."
Fleischacker, who serves as principal in the Olney Springs, Colo., facility's Inmate Education department, was selected from among more than 60 nominees, representing each of CCA's facilities across the nation, out of a work force of nearly 17,500 corrections professionals.
"Being CCA's Employee of the Year is a major achievement and generates great excitement throughout our company," said Damon Hininger, CCA president and CEO. "Each of our 65 facilities is diligent in determining who may be best suited for this major honor. They look at the contributions, work ethic, leadership and proven potential of exemplary employees to see if they rise to the level of being Employee of the Year."
In his role, Fleischacker serves as headmaster at the Crowley facility's "school," where hundreds of inmates receive valuable vocational skills training, study for and earn GEDs, develop literacy skills and even pursue college-level coursework. He joined CCA in July 2004 as a case manager and served as educational counselor and instructional counselor before being named principal in 2006.
"I am truly humbled by this incredible honor," Fleischacker said. "I'm very used to giving to others – the inmates, my co-workers and my community. As a corrections professional with CCA, I believe in the public service I provide each day. In my work, I feel called to change and improve the lives of inmates – many of whom will one day return to our communities."
In addition to his official role, Fleischacker also serves as the facility's public information officer, Employee Engagement Committee co-chair, Father Read program coordinator and Life Principles Community program director. He has also led community initiatives with the national Project Linus effort, providing more than 500 inmate-crocheted blankets to local families and the less fortunate in other countries.
"As a corrections professional, Marty's integrity fosters the respect, trust and loyalty in all who have the privilege to work with him, both staff and inmates," said Warden Dick Smelser, who nominated Fleischacker.
About CCA
CCA is the nation's largest owner and operator of government-contracted correctional and detention facilities, operating 65 facilities, including 44 company-owned facilities, with approximately 87,000 beds, in 19 states and the District of Columbia. In addition to providing the residential services for inmates, CCA facilities offer rehabilitation and educational programs, including education, vocation, religious services, life skills and employment training and substance abuse treatment. For more, visit http://www.correctionscorp.com and http://www.ccacommunities.com.
Contact:
Louise Grant, spokesperson
CCA
(615) 263-3106 or (615) 289-4298
###