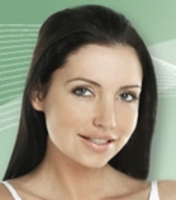 Smartlifting is a minimally invasive technique where a tiny laser introduced under the skin heats up the skin's temperature sufficiently to allow it to shrink. It's very much like shrink wrapping
Toronto, ON (PRWEB) December 5, 2009
Toronto's Art of Facial Surgery clinic has clients beaming youth with an innovative lifting system. Cynosure's Smartlifting procedure – an advanced yet gentle approach to the traditional facelift – ensures a quicker recovery period, instant and long-term results. By efficiently firming areas around the neck, chin and lower jaw through collagen stimulation, looking and feeling great with minimal pain and downtime is now achievable.
The procedure takes just over an hour and does not involve traditional facelift incisions. That's because Cynosure's SmartLipo laser transmits thousands of tiny pulses which heat up deep columns of tissue that separate the layer between the skin and facial muscles. This results in an immediate neck lift and optimum results with continued improvement over three months. "Smartlifting is a minimally invasive technique where a tiny laser introduced under the skin heats up the skin's temperature sufficiently to allow it to shrink. It's very much like shrink wrapping," explains Dr. David A. F. Ellis, founding president of the Canadian Academy of Facial Plastic Surgery and Reconstructive, and a professor of otolaryngology-head and neck surgery at the University of Toronto. He is a world-renowned lecturer that has received a distinguished status in his field.
Traditional neck lifts and chin liposuctions (submental) often involve lengthy downtime and large incisions, but the sophisticated technology of Smartlifting leaves little scarring and minimal recovery time – often less than a week. "Smartlifting is a safe and comfortable procedure performed with minimal sedation. It's an ideal replacement of the minilift, because of its fast recovery time and less bruising," says Dr. Ellis, who also uses Smartlilfting to enhance the tightening of the residual skin following a facelift. This revolutionary technique also streamlines body contours.
Art of Facial Surgery is a leading Toronto facial plastic surgery clinic that offers a bevy of specialized procedures involving forehead and eyes, nose, cheeks and lips, cosmetic surgery, anti-aging techniques and laser aesthetics. Before treatment, clients enjoy an in-depth consultation with Dr. Ellis and his experienced team, where clients' desires come to fruition with understanding of their results.
For more information, go to http://www.artoffacialsurgery.com or call 416.229.1050
Art of Facial Surgery
167 Sheppard Ave. W. Toronto, Ont.
###