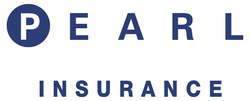 Going against some of the biggest names and budgets in the insurance marketing industry in this distinguished competition, Pearl earned top honors for every entry they submitted.
Peoria Heights, IL (PRWEB) December 4, 2009
Pearl Insurance recently won five Gold and Silver Awards in the 2009 Professional Insurance Marketing Association (PIMA) MarkeTTech Marketing Methods competition. The annual contest highlights the best work in the insurance marketing industry and recognizes excellence in marketing campaigns and models.
A forum for leaders in the insurance direct marketing industry to craft strategic relationships, develop business opportunities, and hone their expertise, PIMA is the nation's premier association for insurance marketers. It consists of third-party administrators, insurance carriers, and other business partners involved in the direct marketing of insurance products in the affinity and association marketplace. Going against some of the biggest names and budgets in the insurance marketing industry in this distinguished competition, Pearl earned top honors for every entry they submitted.
The Pearl Marketing Group and Business teams worked together to produce these highly successful campaigns. The superior results responsible for the win were a product of their uniquely targeted mail campaigns for generating leads, selling insurance products, and cross-selling to retain customers. Products involved in the honored entries include Civil Engineers Professional Liability Insurance for the American Society of Civil Engineers (ASCE), Group 10-Year Level Term Life Insurance for ASCE, Disability Insurance for the Civil Service Employees Association (CSEA), Level Term Life Insurance for the New York State Society of Certified Public Accountants (NYSSCPA), and Lawyers Professional Liability Insurance for attorneys nationwide.
"That Pearl consistently brings home high honors at PIMA's annual MarkeTTech Marketing Methods competition is a testament to our talented staff's ability to work as a team to drive innovation with our marketing models while achieving superb results," says Mike Murphy, Chief Sales and Marketing Officer at Pearl Companies. "This year, Pearl's resourceful group of marketers has brought home three Gold Awards from PIMA's annual competition, as well as two Silver Awards, winning deserved recognition for each entry they submitted. We're very grateful to have this passionate and award-winning group and to enjoy the results we see from their work."
Pearl has employed four former national PIMA presidents, including President/CEO Gary Pearl and Executive Vice President/Chief Sales & Marketing Officer Mike Murphy. Founder and Chairman John P. Pearl was also honored with the prestigious PIMA Legend Award in 1999. For additional information on Pearl's MarkeTTech Marketing Methods awards or their history with PIMA, contact their Director of Marketing, Sharon Harman, at 800.447.4982, ext 1295.
The Pearl Companies—Pearl Insurance, Pearl Technology, Pearl Benefits, and Pearl Carroll & Associates, LLC—is a privately held, multifaceted organization headquartered in Peoria Heights, Ill. Among the nation's leading direct-marketing third-party administrators, Pearl Insurance and Pearl Carroll offer Property & Casualty and Life & Health insurance benefits and worksite marketing to affinity groups and their members. Pearl Technology provides innovative technology solutions to central Illinois businesses, and Pearl Benefits specializes in the design and administration of customized employee benefit programs for employees and their families. Pearl Automotive, another division of the Pearl Companies, is comprised of Heritage Buick-GMC, Heritage Mazda, Peoria Toyota-Scion, and Lexus of Peoria and serves the automotive needs of the greater Peoria area. The Pearl Companies' commitment to working hard, working smart, and working together has not only placed them in the enviable position they are today, but has also secured them a strong presence in the marketplace for years to come. For more information, please visit http://www.pearlcompanies.com or call 800.447.4982.
###