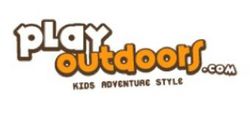 Bend, OR (PRWEB) December 7, 2009
Sarah Laufer, President/CEO of PlayOutdoors.com will share her outdoor expertise as a guest on the View from the Bay, local San Francisco, California daytime television news show airing on KFO 7, ABC on December 7, 2009 at 3 pm. She will offer tips on functional, durable and stylish outdoor fashion for kids ages zero to twelve through a fashion show, and will also discuss ideas on how to stay active as a family this holiday season.
"Alongside the shift in the economy is a shift in the consumer. Shoppers are looking for just the right product at just the right price. Our goal at PlayOutdoors.com is to do the hard shopping for you and pick the most functional, affordable and durable products that can be handed down to siblings or worn multiple seasons through grow seams and other specialty features, explains," Laufer.
Sarah's primary focus will be sharing ideas of how to purchase winter outdoor clothing to keep your kids warm, looking sharp and lasting multiple seasons so your dollar can stretch farther. Along with tips on clothing, Sarah will also offer up ideas on affordable outdoor play for kids and families through the winter months.
This will be Sarah's third visit to the View from the Bay. You can watch the fashion show and see Play Outdoors products on View from the Bay December 7 at 3 pm on KFO Channel 7 and can purchase all featured products online at PlayOutdoors.com. Other outdoor activity tips are available at Play Outdoors' The Campfire Blog.
About Play Outdoors
Created in 2008 and headquartered in Bend, Oregon, PlayOutdoors.com is an information center and online retailer focused on sharing the best earth friendly outdoor products, gear, activities and education with our family of customers so that you and the one's you love most can safely play outdoors. We are Play Outdoors.
# # #