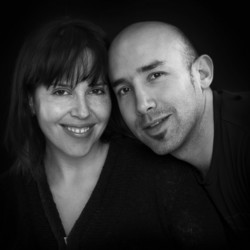 (PRWEB) December 5, 2009
Husband and wife winemaking duo, Felipe Garcia and Constanza Schwaderer, who recently left their jobs at award-winning Chilean wineries to set up alone, have 900 Naked Wines' customers to thank for helping their dream come true.
Within an afternoon of sharing their plans with Naked Wines' customers, including details of their first solo vintage, they secured an order for over 18,000 bottles, the money they needed to get off the ground and plough ahead with production.
"We feel astonished and extremeley honoured to receive such support from Naked Wines' customers," explained Constanza. "Working for a large winery was a fantastic learning curve for us both, and we're proud to have won many medals and awards for our employers, but Felipe and I have been dreaming of setting up on our own for several years now."
"Knowing that we have a significant order as we're just starting out, not only provides us with the financial support we need, but also the moral support."
Both Constanza and Felipe, who are in the their early thirties, have proved their winemaking skills with a string of national and international awards, including Decanter awards, International Wine Challenge awards, Wine and Spirit awards, Wine Advocate awards, Wine Enthusiast awards and Wine of Chile awards – to name a few.
"Constanza and Felipe are big news in Chile," explained Rowan Gormley, Founder of Naked Wines, "And we're really excited to have them on board.
As Connie explained, they've wanted to set up shop by themselves for several years now, so it's a real pleasure to be a part of it - and our customers clearly can't wait to try the wines!"
To find out more about Constanza and Felipe and their first solo vintage wines, visit their page at http://www.nakedwines.com/18000bottles or call Naked Wines on 01603 281 800
# # #