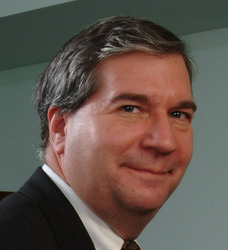 Nanofilms are incredible tools for harnessing the potential of nanotechnology
Valley View, OH (Vocus) December 4, 2009
Dr. Scott Rickert, President and CEO of Nanofilm, is a speaker at the Nanotech Business Summit in Cairo, Egypt, December 5 and 6, 2009.
The goal of the summit is to promote the integration of nanotech products into the global market and foster an economy built on transformative technology. Scientists and business community will be brought together to explore nanotechnology's potential with focus on biotechnology, engineering, and information technology.
Dr. Rickert's topic is "Nano-izing Today's Surfaces to Solve Energy, Environmental, And Waste Problems." His presentation will focus on how nanofilms can create advanced performance characteristics at the surface of a substrate, maximizing the benefit from nanomaterials, keeping the costs of such benefits affordable, and integrating the technology more easily and cost-efficiently into current production systems. In particular, Dr. Rickert will address how nanofilm-based approaches are enabling breakthrough applications that reduce solid waste, improve the efficiency of alternative energy generation, curtail energy and water use, and reduce and replace environmental contaminants.
"Nanofilms are incredible tools for harnessing the potential of nanotechnology," says Dr. Rickert. "This conference brings together the kind of global leaders that can unleash that potential."
Nanofilm is a leader in nanofilm technology and self-assembling thin films for a variety of substrates and surfaces. With an in-house team of nanotechnology specialists, the company continues to leverage its rich technological strengths and core competences to capture growth opportunities in nanotechnology applications worldwide. Nanofilm is a privately held company with headquarters in Valley View, Ohio, near Cleveland. http://www.nanfilmtechnology.com
The Nanotech Business Summit conference is organized by SabryCorp Ltd. to encourage and foster the involvement of businesses in nanotech. Attendees will be exposed to informative discussions, business matchmaking and networking opportunities. http://www.nanobus.sabrycorp.com
###