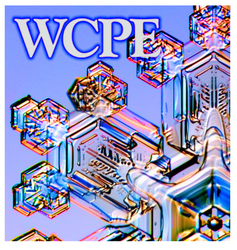 Tune in for some of the most heartwarming stories of the season.
Wake Forest, NC (Vocus) December 13, 2009
WCPE's Preview! host Deana Vassar announces the station's seasonal music offerings for December 17, 2009 through January 1, 2010. Vassar will begin the celebration with "Christmas Stories", December 20, 12 p.m. and December 21, 7 p.m. This special program offers some of the history behind the world's great carols and celebrates some of the greatest stories of the holiday captured in film classics and literature.
"Take a break during the bustle of the holidays," offers Vassar. "Tune in for some of the most heartwarming stories of the season." "Learn how Handel turned 'Messiah' into a gift for the downtrodden," she continues. "John Jacob Niles' folk carol 'I Wonder as I Wonder' came from an Appalachian teenager."
Other special programs will be Handel's "Messiah", Christmas Eve, 1 p.m. Listeners will be treated to Carols & Sacred Arias with WCPE Opera House host Bob Chapman December 24, 7 p.m. "Die Fledermaus" by Johann Strauss II, also hosted by Bob Chapman, is the season's concluding Thursday Night Opera House, December 31 at 7 p.m.
New Year's Eve will ring out the old and in the new with favorite waltzes, marches and other classics by Viennese composers Josef Lanner, Emil Walteufel and the Strauss Family, 10 p.m. to midnight. The celebration continues New Year's Day with Beethoven's 9th Symphony at 1 p.m.
The Great Classical Music, 24 Hours A Day offered by WCPE transcends belief systems, being crafted by artists from all traditions and listened to by a global audience reflective of the world's diversity. Found throughout WCPE's programming are the traditions of people from all walks of life.
WCPE's live broadcast of Great Classical Music, 24 Hours A Day can be accessed around the globe in several ways; on-line streaming in multiple formats, including IPv6, local cable television systems and traditional radio broadcasting. A complete list of the ways WCPE is available with instructions for cable and satellite reception can be found at theclassicalstation.org/listen.shtml.
In central North Carolina and southern Virginia, WCPE is found on the radio at 89.7 FM.
For more information on WCPE, or to print a downloadable version of Quarter Notes, please visit TheClassicalStation.Org.
About WCPE:
With a 31 plus year history, WCPE is a non-commercial, 100 percent listener-supported, independent station dedicated to excellence in Great Classical Music, 24 Hours A Day. Community-minded business underwriters and foundations are among the 150,000 listeners in the North Carolina broadcast area. General Manager Deborah S. Proctor's leadership has enabled the WCPE community to include national and worldwide listeners. Other radio stations and cable television systems can rebroadcast Great Classical Music, 24 Hours A Day. WCPE is one of the first public broadcasters to stream on the Internet. WCPE is heard worldwide on the Internet in multiple formats, including the next generation IPv6. Because WCPE receives no tax-derived support, the station conducts two on-air fundraising campaigns and two major mail-out campaigns per year to raise needed operating funds. Quarter Notes, the WCPE Program Guide, is published four times a year as a means to enhance appreciation and understanding of classical music. It is distributed to station supporters and is also available online at TheClassicalStation.org/guide. For more information, visit TheClassicalStation.Org or call 1-800-556-5178.
Media Contact:
Curtis Brothers
919.556.5178
curtis(at)TheClassicalStation(dot)org
###