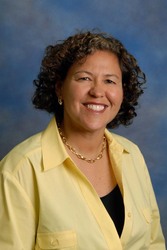 These schools will play a key role in the development of the New Tech Network because we will use them to help national, state and local schools and school districts experience what engaged learning looks like, how teaching can be re-imagined, and how technology facilitates both of these
Napa, CA (Vocus) December 5, 2009
New Tech Network President Monica Martinez today announced that 19 high schools in seven states will become National Demonstration Sites. The schools are in geographically diverse locations, from California to North Carolina and from Louisiana to New York, but they share a key common trait – all were chosen for their excellent implementation of the New Tech approach.
Based in Napa, Calif., the New Tech Network is a school development organization that supports the start-up and implementation of innovative high schools marked by project-based learning in a technology-rich environment.
As a Demonstration Site, the schools will welcome education stakeholders, elected officials and others who are interested in learning more about how New Tech schools operate. The schools will also serve as training locations for staff members of prospective New Tech schools.
Such an achievement is rare. Fewer than half of the schools in the New Tech Network have become Demonstration Sites.
Martinez commended the schools on their honor.
"These schools will play a key role in the development of the New Tech Network because we will use them to help national, state and local schools and school districts experience what engaged learning looks like, how teaching can be re-imagined, and how technology facilitates both of these," Martinez said. "Seeing New Tech sites up close can help them understand the power of the model, so they, too, can think about doing this where they live."
Unlike students in traditional high schools, where most teachers lecture and use textbooks as a teaching approach, teachers in New Tech high schools design rigorous, real-world projects tied to state and district standards and customize them to their location and the interests of students. The result: students who are deeply engaged in learning and develop important skills such as critical thinking and collaboration.
The schools selected are as follows:
Sacramento New Technology High School, Sacramento; Napa New Technology High School, Napa, Calif.; Los Angeles School of Global Studies, Los Angeles; Welby New Technology High School, Denver; New Technology School of IDEAS, Indianapolis; Zebra New Tech High School, Rochester, Ind.; New Tech High @ Arsenal Tech, Indianapolis, Ind; North Daviess 21st Century High School, Elnora, Ind.; Bloomington New Tech High School, Bloomington, Ind.
Columbus Signature Academy, Columbus, Ind.; Patrick F. Taylor Science & Technology Academy, Jefferson, La.; Tech Valley High School, Albany, N.Y.; Hillside New Technology High School, Durham, N.C.; Anson New Technology High School, Wadesboro, N.C.; Manor New Technology High School, Manor, Texas; Math, Engineering, Technology & Science Academy @ RL Turner High School, Carrollton, Texas; Akins New Technology High School, Austin, Texas; and New Tech High@Coppell, Coppell, Texas.
About New Tech Network:
New Tech Network is a school development organization that supports the start-up and implementation of innovative high schools. It currently comprises more than 40 schools across the county, including schools in Indiana, Illinois, North Carolina, New York, Oregon, Colorado, Texas, California and Louisiana. It is a subsidiary of KnowledgeWorks Foundation.
About KnowledgeWorks:
KnowledgeWorks Foundation strives to be the leader in developing and implementing innovative and effective approaches to high school education in the United States. The organization primarily focuses on redesigning urban high schools, developing STEM and Early College high schools, and supporting student-centered approaches to delivering real learning and results in our schools.
###