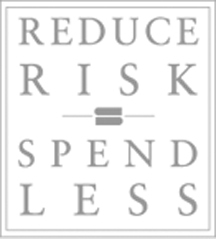 Los Angeles, CA (PRWEB) December 7, 2009
Sterling & Sterling Insurance Services appoints DeMille Halliburton as a Managing Director for its Sterling & Sterling Insurance Services California affiliate office. Halliburton is joined by colleague Amy J. Budds, who will serve as Vice President, Entertainment. They are based in downtown Los Angeles, Sterling's California location.
"We are pleased that DeMille and Amy have joined our organization, bringing us such deep knowledge and expertise. Their relationships and commitment to service strengthen and elevate our service from coast to coast. " -- David Sterling, CEO, Sterling & Sterling, Inc.
Halliburton has specialized in commercial and entertainment insurance for over 15 years. Working with Film, Television, Music Touring and Entertainment personalities, DeMille is recognized for his intuitive risk management advisement and dedication to his clients.
Sterling & Sterling, an insurance industry leader, recognizes Halliburton as one of the most sought after specialists in the industry. Tapping Halliburton and Budds is a showing of Sterling's commitment to providing innovative insurance and risk management solutions to sports and entertainment celebrities, companies and other high net worth individuals.
"DeMille has been integral in helping us build our business. Working closely with us to make sure we're covered in the most protective and efficient way. Whenever we've needed to deal with insurance issues, DeMille has made sure we're taken care of quickly and fairly. There is no question that DeMille 'has our back'." -- Douglas Ross, CEO, Evolution Media.
About Sterling & Sterling
Founded in 1932 by Jonah Sterling, Sterling & Sterling today employs over 180 highly skilled insurance professionals. Business Insurance has ranked Sterling among the top 100 insurance brokerages. With premium writings of in excess of $300,000,000, Sterling has grown to become one of the nation's largest privately owned brokerages. Sterling has offices in New York, Connecticut, New Jersey and California. For more information Contact: David Paige, Managing Director, Sterling New York 516-417-5129 or DeMille Halliburton, Managing Director, Sterling & Sterling - California 877-427-5414.
# # #