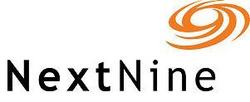 Proactive, automated remote service continues to play a key role in organizations' strive for service excellence.
New York, Houston (PRWEB) December 8, 2009
NextNine, a global provider of remote product service solutions, today announced that Yokogawa has selected the NextNine Service Automation software platform to deliver ARMS (Advanced Remote Monitoring Service), a new proactive remote monitoring services offering.
The new ARMS offering enables Yokogawa to remotely monitor its systems at the customer's facility, proactively discover and diagnose problems, and remotely conduct predictive and preventive maintenance. Yokogawa customers can now focus more of their resources on managing the manufacturing process and enjoy even greater reliability and productivity from their investments with Yokogawa. Yokogawa is able to react to and solve problems more quickly, as well as provide additional client services.
"We are pleased to offer our clients additional value through this service that allows them to augment an overburdened workforce by monitoring the health of their systems and permitting them to focus on their manufacturing processes" said Richard Gaas, VP of YCA Sales. "In today's economy, more than ever our customers need to focus on maximizing the effective use of scares resources, including their workforce. We believe the ARMS service helps them accomplish this with a rapid payback".
NextNine Service Automation (NSA) is the leading remote service platform for complex business-critical systems, and is used by leading vendors in telecommunication, medical systems, process automation and other industry verticals. NSA's unparalleled flexibility and ease-of-use, coupled with its field-proven security and scalability, allows product manufacturers to develop and launch smart services in a matter of weeks, enabling them to show results and impact the bottom line almost instantaneously.
"Our research indicates that 28% of serviceable assets are currently being monitored remotely," said Sumair Dutta, senior research analyst, Aberdeen Group. "This is up from 17% in 2008 and respondents indicate a jump to 41% in 2010. These results are indicative of the value offered by remote product service solutions in delivering improving reliability to meet the tri-fecta of cost containment, revenue generation and customer management pressures faced by today's service and manufacturing organizations."
"We are proud to add Yokogawa to our long list of satisfied customers" said Shmulik Aran, NextNine's CEO and Chairman of the Board. "The recent economic conditions have led more companies to turn to excellence in service in order to retain customers, protect service margins and differentiate themselves from the competition. Proactive, automated remote service continues to play a key role in organizations' strive for service excellence."
About Yokogawa
Yokogawa is a global automation solutions company and the world's fastest growing DCS vendor. Yokogawa's products have been recognized for superior reliability and have been widely adopted within each of the Oil & Gas, Chemical, Power and other key industrial sectors. Yokogawa's global network of 19 manufacturing facilities and 85 companies spans 40 countries. Since its founding in 1915, the US$4 billion company has been engaged in cutting-edge research and innovation, securing more than 8,000 patents and registrations, including the world's first digital sensors for flow and pressure measurement. Industrial automation and control, test and measurement, information systems and industry support are the core businesses of Yokogawa. For more information about Yokogawa, please visit our web site at http://www.yokogawa.com
About NextNine
NextNine provides Remote Product Service solutions that enable manufacturers of business-critical systems to remotely service their products at the customer site. With remote service, organizations are able to proactively discover and diagnose problems using remote monitoring, ensure optimal system performance and gain valuable product usage insight. Global leaders including Motorola and GE Healthcare utilize NextNine's platform to reduce support costs, drive new service revenues and increase customer satisfaction.
For more information, please visit us at http://www.NextNine.com
###