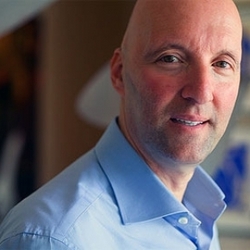 "Sound economic policy, begun in the 1980s with a classic monetary stabilization program that reduced inflation, and just recently deepened by Benjamin Netanyahu with his restructuring of the economy and his shift to a rules-based fiscal policy."
Los Angeles, CA (PRWEB) December 7, 2009
In a recent interview about modern innovation in Israel, entrepreneur Mouli Cohen has given his expertise on a number of topics including clean energy, innovation capital, and the Israeli entrepreneurial culture. Future topics of discussion are yet to be announced.
Cohen sees clean tech and clean energy as two of the leading innovations currently coming out of Israel. "The country has already generated a large number of the world's most breakthrough clean energy companies, and a great deal more are just over the horizon." Israel spends more on R&D per unit of GDP and has more engineers per capita than any other country in the world, and has a good track record in technology investments. The county is also aggressively pursuing the development of alternatives to fossil fuels, and seeks to dramatically reduce its reliance on the oil producing countries of the Middle East in the near future.
Israeli clean tech companies are active across the whole renewable energy spectrum, but are particularly strong in the areas of solar energy, power storage, grid intelligence, and fuel cells. "Most of the focus on clean tech and clean energy is in America right now," says Cohen, "but there are huge developments in these industries going on right now in Israel. These are major developing fields, and I think it's going to surprise a lot of people around the world."
When asked why the Israeli economy has managed to stay resilient despite the U.S.-led global meltdown, wars, and terrorist attacks, Mouli Cohen points to policy initiatives. "Sound economic policy, begun in the 1980s with a classic monetary stabilization program that reduced inflation, and just recently deepened by Benjamin Netanyahu with his restructuring of the economy and his shift to a rules-based fiscal policy." And while Israel still has a high government debt burden – above 80% of the GDP - it is down from above 100% not long ago. Meanwhile the rest of the world has caught up to Israel's debt level, with the U.S. now surging even higher.
Cohen goes on to describe how Israel's adversity-driven culture fosters a unique combination of innovative and entrepreneurial intensity. "Israel is not just a country but a comprehensive state of mind. Whereas Americans emphasize decorum and preparation, Israelis put chutzpah first. When an Israeli entrepreneur has a business idea, he will start on it that week." He goes on to explain that while much has been written about the Middle East, surprisingly little is understood about the story and strategy behind Israel's economic growth. Mr. Cohen concludes the interview with the idea that there are valuable lessons in Israel's example that apply not only to other nations, but also to individuals seeking to rebuild a thriving organization. As the U.S. economy seeks to reboot its economy, there's never been a better time to take a look at Israel for some surprising clues.
About Mouli Cohen
Mr. Cohen is an entrepreneur and investor who has founded and developed successful ventures in the biotechnology, high technology, digital media and entertainment sectors. He has balanced his success in business with extensive philanthropic activities. Over the years he has supported children's charities, food programs, medical research, and the arts as well as education projects both in the US and abroad. He is married to author Stacy Cohen. Follow him on the Twitter at twitter.com/moulicohen, learn his thoughts on business, Mouli Cohen on Business, and philanthropy, Mouli Cohen on Philanthropy.
###