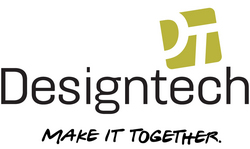 ProjectCoordinator® offers an extraordinary range of new project planning and document management capabilities for organizations and has become even more intuitive, flexible and easy to use.
(PRWEB) December 7, 2009
Designtech, one of Europe's leading collaborative solution providers announced the next version release of their flagship product ProjectCoordinator®. The new release comes with a host of enhancements in the existing web-based planning and scheduling modules and a number of new features like drag and drop of activities, dependencies, import and export of Microsoft® Project plans, improved Gantt charts, automatic backup, offline synchronization and check-in and check-out option with WebDAV protocol. The new release is based on Designtech's ongoing effort to make their Linux based collaborative solution more versatile and features that are compelling and add tremendous value to organizations.
Currently ProjectCoordinator® has been used by many universities, governmental organizations and large companies for effective project management combined with secure and safe document management system. ProjectCoordinator® allows the users to effectively collaborate on their project activities like creating plans, phases, activities, sub-activities, and milestones in an environment that resembles Microsoft® Project®. Also it allows the users to have discussion boards to discuss the project activities and add-on capabilities such as Microsoft Office LiveMeeting 2007 from within the project. The ProjectCoordinator® works on a Lobby and Room concept. The lobby is intended to be used as a project/organisation shared space, to access common interest information where e.g. templates, instructions and reports can be obtained. The room is the actual work space and can be structured in any sort of logic and allow to arrange the information in the most suitable way to fit the work process. The rooms enable to organize the collaboration between different organizations or workgroups and the individual definition of access rights per user eliminates any functional or privacy conflict.
Apart from the whole gamut of project management features like, email collaboration, calendar, project planning etc., ProjectCoordinator® comes with a built-in publishing tool that resembles a common word processing tool to easily create and update the project home page. Another powerful feature of ProjectCoordinator® is the in-built Document management system. Each project room has a storage area for data in all formats including documents, images and videos. Based on a tree structure similar to the one in Windows Explorer® one can easily upload, move, copy and edit documents and folders with version handling by using the 'Drag and Drop – Save to Server' component. The powerful access control functions gives the user full control over access to files and folders. ProjectCoordinator® also consists of in-built workflow capabilities including basic approval to group approval processes. There are various reports available with ProjectCoordinator® including Gannt chart to represent the reports graphically.
The new version comes with an enhanced planner which allows a quick and easy way to build the projects and assign the resources to each of the activities and their dependencies. Users can track projects from organizational level as well as room level and the progress will be automatically updated in the Organizational level based on the input from room level projects. The new planner will also allow the user to attach documents to their activities. Provision to import and export Microsoft® Project plans makes it really easy to collaborate between these tools. The new version allows multi-project scheduling with work break down structure(WBS).
The new release will provide users a tighter control on costs and timelines as it allows to track budgeted VS actual costs and estimated Vs actual time of the projects. It allows to include people, materials and equipment pertaining to the projects in the schedule. The enhanced document management system follows Web-based Distributed Authoring and Versioning (WebDAV) which allows users to edit and manage files collaboratively on remote locations. The new system enable users map letter drives and instant Integration with Windows Applications. The offline synchronization mechanism and check-in and check-out option allows users to manage their documents comfortably and securely. The new version provides automatic back-up feature and enhanced version controlling system.
"With this new release, Designtech continues the leadership and innovation that have distinguished our company for more than a decade in the web based project and document management solution arena " said Dr. Patrik Svanerudh, CEO, Designtech. "Our customers expect solutions that offer top-notch functionality and ease of use without losing importance on security when it comes to the collaborative environments, and with every release, we deliver on that expectation. ProjectCoordinator® offers an extraordinary range of new project planning and document management capabilities for organizations and has become even more intuitive, flexible and easy to use. Its features have been designed as part of our ongoing efforts towards continued innovation and customer satisfaction".
About Designtech
Designtech is one of Europe's leading providers of project management and document management solutions for companies and organisations. Based out of Luleå, Sweden, Designtech's innovative web-based collaboration solutions are used in a wide variety of industries across the globe, from corporate organizations to governmental institutes. Designtech's solutions help managers in several countries to improve their document management, team collaboration and successful project execution. Designtech's product portfolio includes DocumentCoordinator®, ProjectCoordinator® and Virtual Incubator™. These web-based collaboration solutions can assist organisations to effectively manage their resources.
###