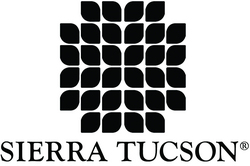 Sierra Tucson is continually inspired by those who work in the addictions and mental health field
Tucson, AZ (Vocus) December 7, 2009
Sierra Tucson, an internationally renowned treatment center dedicated to the treatment of addictions, mental/behavioral disorders, and chronic pain, will be hosting a "Gratitude for Giving" Celebration breakfast on December 11, 2009, from 9:00 - 11:00 a.m. at the Arizona Biltmore, 2400 East Missouri Avenue, Phoenix, Arizona 85016. Sierra Tucson will pay tribute to the community and bestow peer Recognition Awards for 11 special categories. Nearly 200 experts will gather to recognize colleagues who have been nominated and selected by fellow clinicians. Media are invited to attend free of charge.
Those being recognized for their years of service to others include:
In Memoriam - Ken Lucas, LISAC; Tom Martin
Action Recognition - Patricia Henderson, NCRS, Women in New Recovery
Compassion Recognition - Jordy Cox, M.D., Maricopa Medical Center, Department of Surgery
Hope Recognition - Jennifer Mikitish, M.A., The Roman Catholic Diocese of Phoenix
Humility Recognition - Brent Downs, The Crossroads, Inc.
Resource Recognition - Julie Vaughan, M.Ed., LPC, NCC CC, A Cheerful Call
Spirit Recognition - Mary Fran Simons, LISAC, Chandler Valley Hope
Vision Recognition - Robbie Adler-Tapia, Ph.D., Private Practice; Carolyn Settle, M.S.W., LCSW, Private Practice
Wisdom Recognition - Barbara Nicholson-Brown, Art of Recovery Expo, Together Arizona Newspaper
Pillar of the Community - Marcia Pinter, Child & Family Support Services
Gratitude ~ Lifetime Achievement Recognition - Steven Dulla, M.D., People of Color Network
"Sierra Tucson is continually inspired by those who work in the addictions and mental health field," states Christi Cessna, Sierra Tucson's Marketing Director. "These healers are called to this profession, and it is a gift for us to honor them. Sierra Tucson's 'Gratitude for Giving' Celebration is a way to celebrate the work of these incredible people in the Phoenix area and the miracles they help create every day."
Sierra Tucson is an accredited, premier residential treatment center and psychiatric hospital. Sierra Tucson is a leader in providing innovative, individualized treatment plans for Coexisting Addictions, Mood and Anxiety Disorders, Eating Disorders, Sexual and Trauma Recovery, and Chronic Pain. Located on 160 acres at the foot of the Santa Catalina Mountains near Tucson, Arizona, this treatment center offers a beautiful natural healing environment and the highest level of confidentiality. A member of CRC Health Group, Sierra Tucson has received dual Accreditation by The Joint Commission and Pain Program Accreditation by the American Academy of Pain Management. For more information, call 800-842-4487 or visit http://www.SierraTucson.com.
###