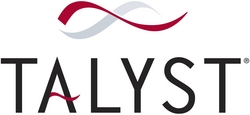 Our partnership with MultiCare demonstrates their commitment to heightened patient safety standards.
Bellevue, WA (PRWEB) December 8, 2009
This week, at the 44th Annual Midyear Clinical Meeting of the American Society of Health-System Pharmacists in Las Vegas, Talyst announced a partnership with MultiCare Health System, a Tacoma-based not-for-profit health care system and the largest provider of health care services in Pierce, South King, Kitsap and Thurston counties. MultiCare selected Talyst for its full solution in pharmacy automation.
MultiCare conducted a thorough vendor selection process which included industry research followed by requests for proposals, on-site vendor visits and reference checks.
"MultiCare chose Talyst for its ability to assist us in meeting our ongoing strategic patient safety goals for providing the safe administration of medications," says Florence Chang, Senior VP, Clinical Support Services & Chief Information Officer. "This technology is just another added benefit to a long list of reasons for health care organizations to implement electronic health record systems, such as MultiCare Connect."
"With modern tools and technologies for monitoring the safe administration of medication there is no excuse for medication mix-ups," said Carla Corkern, Talyst CEO and chairman of the board. "Our partnership with MultiCare demonstrates their commitment to heightened patient safety standards."
Talyst's pharmacy automation technology provides additional controls and inventory tracking within the pharmacy and gives a foundation for improving patient safety through barcode administration at the patient's bedside. Implementation of this technology will benefit patients across all four MultiCare hospitals as part of its integrated electronic health record system, called MultiCare Connect, which also utilizes computer physician order entry software to improve patient care.
For further information, please visit http://www.Talyst.com or http://www.multicare.org.
About Talyst
Talyst is engineering the safer pharmacy. The company was founded in 2002 to provide automated medication management systems to acute care hospital pharmacies. The following year Talyst launched AutoPharm®, the innovative software platform designed to drive a complete suite of medication storage, packaging, refrigeration, and barcoding hardware.
By 2009, Talyst had installed automated systems in close to 400 acute care hospitals and integrated healthcare companies. Now, leveraging the expertise gained automating the acute care pharmacies, Talyst is able to build unique systems designed specifically to meet the needs of long-term care facilities and correctional institutions. Talyst is dedicated to delivering world-class software and proven hardware components to enhance efficiency, provide greater inventory control, and improve patient safety in all care environments.
Talyst is ranked in both the Inc. 500/5000 and Deloitte Fast 500 lists of fastest-growing private companies, was awarded Seattle Business magazine's Green Washington award for our innovative approach to eliminating medication waste, and has been recognized in numerous publications as one of Washington State's best places to work.
About MultiCare
MultiCare Health System is a leading-edge, connected organization made up of four hospitals including Allenmore Hospital, Good Samaritan Hospital, Mary Bridge Children's Hospital and Health Center and Tacoma General Hospital, numerous primary care and urgent care clinics, multi-specialty centers, Hospice and Home Health services, and many other services. A not-for-profit organization based in Tacoma, Washington since 1882, MultiCare has grown over the years in response to community needs. Today we are the area's largest provider of health care services, serving patients at 93 locations in Pierce, South King, Kitsap and Thurston counties.
###