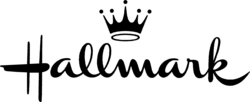 Bradford, UK (PRWEB) December 9, 2009
With the option to Multibuy, where customers can order as many copies of their own card as they like, Hallmark's range of personalised invitations, thank you cards and announcements, has dramatically grown, thanks to Hallmark's new online service at http://www.hallmark.co.uk/specialoccasions.
This means that whether sending invitations for parties, weddings or birthdays or announcing new baby news or engagements, customers can now have their own words and photographs printed on stationery, and invites quickly and easily. It's a great value option for people who want a pack of one design that's very personal to them.
Jo Langrish-Dixon, Marketing Manager for Hallmark commented, "This service really does give people the ultimate freedom to create their own cards whilst still retaining the great quality that Hallmark is become famous for. And it really doesn't matter what the event is, from christenings to big milestone birthdays, from anniversaries and engagements to any of your parties, the customer can change the text to such an extent that a card for any event whatsoever can be personalised."
This would suggest that Hallmark.co.uk has taken online personalisation a stage further than most as Digital Product Manager, Jennifer Dixon, agrees, "Whilst, like Moonpig we've got plenty of humour ranges up our sleeves, we think people want more than funny personalised cards. That's why many of the Hallmark cards, invites and thank yous that are more serious, sophisticated or sentimental are available for personalisation as well as the funny ones. Not to mention the fact that our very popular and well-known names such as Forever Friends, Purple Ronnie, Disney and Scooby Doo can all be given the personal touch and sent out individually or in bulk from Hallmark.co.uk."
Indeed, the functionality of the website means that not only do customers seeking more personalisation have a massive choice but that getting perfect results is easy too. Reinforcing this idea are the 'Write Your Own' function and recommended verses option written by Hallmark editors. Customers are only restricted by their own imagination and creativity.
Jo Langrish-Dixon concurred as she continued, "The amount of searches for personalised greetings and invites per month is staggering and we aim to exceed the expectations of people looking for something that's unique whilst still maintaining the highest standards of quality."
Editor's Notes:
Established in 1958, Hallmark UK is now a PLC. It is now the UK's leading greeting card publisher, representing 60% of the Hallmark International business and is proud to be the home of the International Division.
In 1966, the International Division was established and has wholly owned subsidiaries in Canada, UK, Japan, Mexico, Netherlands, Puerto Rico, Belgium, Spain, Australia, New Zealand, Hong Kong, Singapore and China.
In the UK Hallmark has over 3,100 employees working together to deliver superior quality products. It has the largest creative resource in the industry dedicated to providing first class design and innovation. With a very strong bias towards total quality, continuous improvement through best practice management processes and superior products, Hallmark's objective is to meet and exceed all consumer expectations, legal and safety requirements.
Today, the UK group produces approximately two billion cards per year and offers the largest product range in the UK market with almost 20,000 designs available in any one year.
Hallmark Cards UK - Choose, Personalise and Buy a Hallmark Greetings Card from 1000's available online right now. Send eCards from our huge range or find out what's going on In Store. birthday cards, easter cards, christmas cards, fathers day cards, personalised cards, wedding cards, personalised birthday cards, anniversary cards, mothers day cards, engagement cards, good luck cards. Online at http://cards.hallmark.co.uk .
###