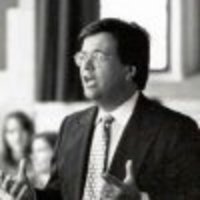 Kimball will present a multi-part article series that will give law students the advice and guidance they never received in law school.
New York, NY (PRWEB) December 9, 2009
Leopard Solutions welcomes Frank Kimball of Kimball Professional Management as a Leopard Blog guest author. On December 11, 2009, Kimball will present a multi-part article series that will give law students the advice and guidance they never received in law school. "Summer Associate 101: "How Summer Associates Can Succeed in a challenging economy, Overcome Adversity and Find Excellence Everywhere," offers real, practical advice that law students can use to their advantage in their first law firm experience and beyond.
Law students will learn:
What to expect at their first law firm job.
What law firms expect from law students.
What qualifications and qualities law firms are looking for in law school graduates.
Which practice areas are "hot" and which are not.
How to master the law firm interview.
How to avoid common pitfalls and traps that snag most law students.
And more…
Frank Kimball has over 32 years of experience interviewing, hiring and evaluating lawyers and law students. He has served as a hiring partner at McDermott, Will & Emery and an associate with Shearman & Sterling. His views on hiring have been published in several national and local publications such as the National Law Journal, Chicago Daily Law Bulletin, ABA Journal, Chicago Lawyer and The American Lawyer. Frank has presented more than eighty programs at prestigious law schools including Harvard, Michigan, Northwestern, Duke, Virginia, Georgetown, Illinois, Chicago, Columbia, New York University, DePaul, Washington & Lee, Loyola Chicago and Indiana. He has placed partners and associates with more than thirty leading law firms.
About Leopard Solutions:
Leopard Solutions (http://www.leopardsolutions.com) is a complete resource used by law firms, legal recruiters and law schools to keep informed about the legal marketplace. Leopard Solutions delivers accurate and timely information about attorneys, jobs and law firms in a robust, user-friendly format.
Products include The Leopard List (a search engine of partners, counsels and associates in the major US markets); Leopard Reporting (an overview of the legal landscape that is updated 4 times a year for more of a real-time look at the industry), Leopard Job Search (listing job needs of over 460 law firms nationally and internationally twice a day), Leopard Chat (video series featuring interviews with some of the most innovative and informed law professionals in the industry), Leopard Blog (featuring original content for attorneys and law students), Leopard Hot Spot (a daily legal news feed), Leopard Law School Project (professional and free service for law students and administrators), Leopard Law Firm Profiles (where law firms can showcase their company), Leopard Data (offer data management tools for recruiters) and an exclusive FREE attorney homepage (offering research tools, business and hiring solutions for law firms) making Leopard Solutions a one-stop resource for attorneys and law students.
Our Law School Project encompassing many of these professional services, has been extended through 2010. It's free for your students and law school administrators. Information can be found here.
###