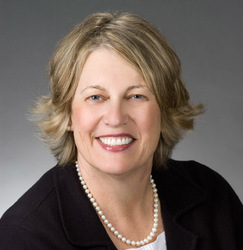 "As we all know, sometimes finding the perfect fit can be a challenge. But, not this time. When REES was looking for a northeast office location, Baltimore was immediately selected. That's because, the people who reside there are hard working, honest and
Oklahoma City, OK (PRWEB) December 8, 2009
Rees Associates, Inc. is proud to announce the opening of a New Baltimore Office. REES believes Baltimore is a location of ever-growing opportunity and has decided that a permanent Baltimore presence will help serve our international clients more efficiently and effectively. The leader of the Baltimore office is REES Vice President Beverly Brandon.
Beverly is a long-time resident of Baltimore, Maryland. She has served the community as a nationally recognized architect in planning, research and design of senior living facilities. With over 33 years of experience in senior living facilities and residency of Baltimore, Beverly is excited for the opportunity of REES serving the market and local community.
For more information regarding REES' Baltimore office or the REES portfolio, please call the Baltimore office at 410-821-7337 or visit the REES website at rees.com.
Rees Associates, Inc. is an international architecture, planning and interior design firm. Our diversified practice spans over 34 years, with completed projects in 42 states and 35 countries allowing the sun to never set on the REES portfolio. Throughout our history, our staff has successfully completed more than 7,350 assignments totaling over $21,000,000,000 in construction value. The firm specializes in senior living, mission critical, broadcast, corporate/commercial, government and justice, healthcare and education projects across the globe. The firm has additional offices in Atlanta, Dallas, Mexico City, Oklahoma City, San Antonio and Spokane.
###