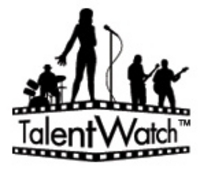 Del Mar, CA (PRWEB) December 8, 2009
TalentWatch begins open enrollment today for singers, bands and musicians to showcase their talent and tell their story. Music artists can get more information by going to http://www.talentwatch.net .
Wanna be singers and copycat bands overload the web these days. Many talented artists seeking exposure resort to putting up multiple websites. Fans have a hard time sifting through the clutter to find legitimate talent. In the end, artists fail to connect with potential fans.
TalentWatch believes they have the solution. TalentWatch is the only destination on the web where artists showcase their talent AND tell their story using a video-driven format. Fans can judge artists on talent, entertainment and likeability with each artist having an equal chance to rise to the top.
TalentWatch's format enables music artists to present themselves on an intimate level to help fans connect emotionally with each performer. Look no further than American Idol to appreciate the value of allowing fans to take a peak into the lives of aspiring artists. TalentWatch also provides each artist their own profile page, enabling them to sell their music, display sample songs, post their schedule, etc. The site was designed for music artists just starting out as well as artists looking to increase their existing fan base.
Look for TalentWatch's prelaunch some time in January of 2010.
###