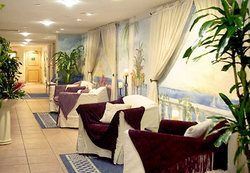 Santa Monica, CA (PRWEB) December 9, 2009
Le Merigot Beach Hotel & Spa is inviting dog lovers, along with well behaved pooches, to attend a presentation by Melanie Monteiro, the author of Protecting Your Pooch, Indoors and Out. Monteiro will give tips and insight into pet safety for those in attendance. Those interested in the event can visit the Santa Monica Beach hotel on Tuesday, December 8 from 7-8:30 pm.
Monteiro will teach animal lovers about canine safety. Her presentation will include accident prevention and emergency response, as well as general safety information. Monteiro will offer safety tips for the home, as well as safety tips for traveling.
Copies of Monteiro's book will be available for purchase at the presentation. The book is a comprehensive guide to canine safety and includes dog and puppy proofing information, home hazards, potential dangers and outside emergencies. The book has received a great deal of attention from animal lovers as well as members of the literary community.
Guests of the event are also invited to stay at the Le Merigot Beach Hotel & Spa. There are currently rooms available that can be booked online and over the phone. There are many different guestroom and suite options for guests to choose from when they book a room at the Le Merigot Beach Hotel & Spa.
Those who want to stay overnight can book a room by visiting the Santa Monica Beach hotel's website at http://www.marriott.com/hotels/travel/laxlm-le-merigot-a-jw-marriott-beach-hotel-and-spa-santa-monica/or calling 1-888-539-7899.
About the Le Merigot Beach Hotel & Spa
The Le Merigot Beach Hotel & Spa is one of the most luxurious Santa Monica hotels on the beach. The hotel is a Four Diamond Award recipient and was named "One of America's Top 20 Spas" by Launchpad Magazine. It also received the Upscale Design Award for Guestroom, Spa and Health Club/Pool Area by Lodging Hospitality Magazine, as well as other awards and accolades.
###