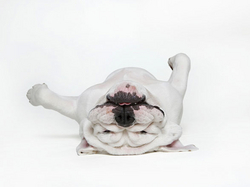 People Tested and Pet Approved!
San Francisco, CA (PRWEB) December 8, 2009
The lucky dog that wins earthbath's "Free Your Dog" Sweepstakes will receive, as the name implies, a year free of itching, scratching, and smelly odors. He or she will get to luxuriate in the finest totally natural grooming products available, courtesy of the San Francisco-based manufacturer, earthbath.
earthbath products are made in the U.S.A. from all natural human grade ingredients and pH-balanced for sensitive pet skin. They are free of harsh soaps and chemicals, animal ingredients and animal by-products.
earthbath CEO and founder Paul Armstrong is so serious about the quality of the company's products that he personally tests every product on himself before it is released, giving real meaning to the company's tagline: "People Tested and Pet Approved!" Dogs feeling lucky or in need of a little pampering just need to ask their humans to submit an entry form online at earthbath.com/sweepstakes. Entries must be received prior to Dec. 31, 2009.
About the Company
Founded by Paul Armstrong in 1995, Earthwhile Endeavors, Inc. is a pioneer in natural pet grooming. The original line of three shampoos and one conditioner was developed and sold locally in San Francisco, CA. Over the past 14 years, the products have grown organically into a comprehensive line including Totally Natural Shampoo, Totally Natural Grooming Wipes, Totally Natural Deodorizing Spritz and Totally Natural Grooming Foam used by conscientious animal lovers around the world. earthbath products are all natural, non-toxic, paraben free, cruelty free, biodegradable, and made in the USA with human grade ingredients
###