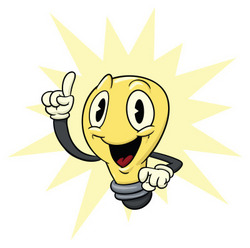 The ideas that are shared in the "crazy ideas" contest should given an interesting insight into the dreams and hopes of Indian Women.
Chennai, India (PRWEB) December 8, 2009
Indusladies.com, the largest online community for Indian ladies, launches an innovative "Crazy Idea" Contest geared towards Indian Women. Participants are expected to come with bold, innovative & farsighted ideas that might be considered as crazy now, but can become reality in 100 years.
Winners are selected by a panel and special prizes will be distributed. Contest ends Dec 31st and Winners will be announced on January 3rd 2010.
Idea behind the contest is that, a century ago, internet, air-travel, open heart surgery, GPS etc would have been considered a crazy idea. Today, it is a reality. In the same lines, the contest encourages Indian women to think about ideas that could be considered as crazy today but can become a reality in 2109.
"I had always been absolutely impressed by the imagination and creativity of our community members. Through our monthly contests we provide them an opportunity to express that creativity. If past contests are any indication, we will get tremendous response for this contest too", says Malathy Jey, Founder of Indusladies.com.
Click for More Details about the "Crazy Idea" contest.
###