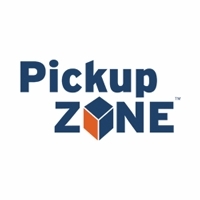 ..with the PickupZone service we (Walgreens) are taking convenience to the next level for the online community.
Boston, MA (PRWEB) December 8, 2009
Boston based startup PickupZone continues the expansion of its Pickup Point network across Manhattan and greater Boston with a recent strategic partnership with Walgreen Co. Expanding out of its Boston Beta, PickupZone continues to launch new neighborhood locations where urban consumers can have their packages delivered for free.
Urban Online Shoppers Face Delivery Challenges:
Amidst the benefits of online shopping, receiving packages remains a source of considerable trouble for many consumers, especially those who live in small apartment and condo buildings. For urban shoppers, secure and convenient package drop off is often not an option and has made the yellow slip on the door a universal symbol of inconvenience. Heightened during the holiday shopping season, online consumers are faced with:
Ø Missed deliveries and "Yellow Slips" that delay package reception
Ø Stolen and missing packages
Ø Security issues where unattended packages signal that no one is home
Ø Inability or inconvenience around signature reception
Ø Wasted time and expense traveling to package depots
Ø Trouble keeping gifts and packages a surprise
PickupZone Enables Local Free Package Pickup:
PickupZone eliminates delivery issues by turning neighborhood retail stores – Walgreens, True Value, Ace Hardware – into secure personal package pickup centers. Users register at pickupzone.com, select a convenient Pickup Point and receive a unique shipping address. When their package is received, it is signed for, scanned in and securely stored at their selected Pickup Point. The user then instantly receives an email notification that their package is ready for pickup at their convenience – at night, on weekends and for 10 days.
PickupZone user Joe Reganato says "PickupZone takes all the stress out of having packages sent to my apartment building…now I can have my packages sent to a nearby store where I know the package will be safe." Joe goes on to say that, "PickupZone is like having my own concierge service."
Users also value PickupZone's environmental impact. The service enables a green solution to the last mile of parcel delivery by aggregating packages at a central location and delivering on the first attempt. Wasted trips, idling time and urban traffic are all reduced with PickupZone.
PickupZone and Walgreens Focus on Convenience:
"We are very excited about our store expansion. For the past year we have been honing the PickupZone service and now, just in time for the busy holiday shopping season, we are expanding our service with a strategic partnership with Walgreens," says Hooman Hodjat, Founder of PickupZone. Hooman continues, "Walgreens has the best corners in America and will be a key partner for us to rapidly expand the reach of our service. Also, like us, they understand very well the unique needs of online customers and are very focused on providing a seamless user experience, which is critical for our success."
Miguel Almeida, Director of Online Operations at Walgreens states, "Our partnership with PickupZone is an important step to better serve our customers by leveraging the best retail network in the United States to offer more convenience for online shoppers." Miguel expands, "Built on the tradition of the local neighborhood pharmacy, Walgreens is always seeking out ways to better serve its store communities. Now with the recently revamped Walgreens.com and with the PickupZone service we are taking convenience to the next level for the online community."
Visit walgreens.com/pickupzone or pickupzone.com for specific pickup point locations in:
Ø Allston, MA
Ø Boston, MA (Back Bay, Beacon Hill, Roxbury Crossing, South End)
Ø Brookline, MA (Coolidge Corner and Fenway)
Ø Cambridge, MA (Central Square and Harvard Square)
Ø Charlestown, MA
Ø Jamaica Plain, MA
Ø Somerville, MA
Ø Manhattan, NY (Astor Place, Columbus Circle, Stuyvesant, Upper East Side, Upper West Side)
###