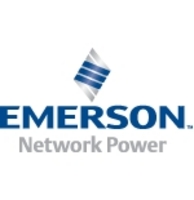 Carlsbad, Calif. (PRWEB) December 8, 2009
Emerson Network Power, a business of Emerson and the global leader in enabling Business-Critical Continuity™, today announced the ADN-C series, a next-generation addition to its ADN DIN rail power supply family. The new ADN-C power supplies offer high density, efficiency, reliability and user-friendliness for a wide range of industrial applications, including machine control, semiconductor fabrication, conveyor/material handling, process control, test and measurement equipment and vending/gaming machines.
ADN-C series power supplies are available in three models in power ratings of 120 W, 240 W, and 480 W (5 A, 10 A and 20 A respectively). All models offer an adjustable, nominal output voltage of 24 Vdc and accept a universal wide input voltage range of 85 to 264 Vac (90 to 375 Vdc) to support international operation.
Power density and efficiency
Designed for convenient single or parallel operation when mounted on standard DIN rails, Emerson Network Power's ADN-C series power supplies feature a new slim form factor (50 to 87 mm wide, depending on the model), allowing customers to increase the power density potential of a single rail. The power supplies offer a high typical operating efficiency of more than 90 percent and are also equipped with active Power Factor Correction (PFC) greater than 0.92.
High reliability
To ensure high reliability, ADN-C series power supplies are also comprehensively protected against continuous short-circuit and overload conditions. They have a high demonstrated mean time between failures (MTBF) of over 450,000 hours at 40 degrees Celsius. Furthermore, ADN-C series power supplies can flexibly accommodate a variety of environments, offering a wide operating temperature range of minus 10 to plus 60 degrees Celsius without derating.
User-friendly
The power supplies are also equipped with a number of features to simplify operation.
PowerBoost™ overload capability enables Emerson Network Power's ADN-C series to withstand high inrush loads, such as motors, relays, solenoids and dc-dc converters, which can cause ordinary power supplies to fold back or shutdown. A patented DIN rail mounting clip enables tool-free snap-on mounting specially designed for industrial environments. Other user-friendly features include three LEDs on the front of the case (input, output and alarm) for status monitoring, large accessible screw terminal connections and a single/parallel operation toggling switch for enhanced scalability.
Certifications
ADN-C series power supplies are compliant with Restriction of Hazardous Substances (RoHS) directives and are approved for use in Class 1, Div 2 hazardous locations. They also meet standard requirements for voltage dip immunity in semiconductor fabrication equipment as well as a variety of international safety and performance standards, including UL and CE listings.
Availability and warranty
ADN-C series power supplies are backed by a five year limited warranty and are available to order now. For more information, visit http://www.PowerConversion.com/products/websheet/416/ADN-C.
About Emerson Network Power
Emerson Network Power, a business of Emerson, is the global leader in enabling Business-Critical Continuity™ from grid to chip for telecommunication networks, data centers, healthcare and industrial facilities. Emerson Network Power provides innovative solutions and expertise in areas including AC and DC power and precision cooling systems, embedded computing and power, integrated racks and enclosures, power switching and controls, monitoring, and connectivity. All solutions are supported globally by local Emerson Network Power service technicians. For more information on Emerson Network Power's embedded power products and services for original equipment manufacturers and system integrators visit http://www.PowerConversion.com. Learn more about Emerson Network Power products and services at http://www.EmersonNetworkPower.com.
About Emerson
Emerson (NYSE:EMR), based in St. Louis, Missouri (USA), is a global leader in bringing technology and engineering together to provide innovative solutions to customers through its network power, process management, industrial automation, climate technologies, and appliance and tools businesses. Emerson's sales in fiscal 2009 were $20.9 billion. The company is ranked 94th on the Fortune 500 list of America's largest companies. For more information, visit http://www.Emerson.com.
Business-Critical Continuity, Emerson Network Power and the Emerson Network Power logo are trademarks and service marks of Emerson Electric Co. All other product or service names are the property of their respective owners. © 2009 Emerson Electric Co.
###