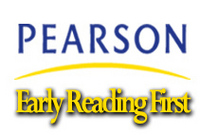 Opening the World of Learning
Boston, MA (PRWEB) December 8, 2009
The U.S. Department of Education's recent announcement of its 2009 Early Reading First (ERF) grants confirmed that the majority of this year's recipients are turning to Pearson's research-based preschool curriculum to improve school readiness for young learners. "Opening the World of Learning," "Read Together, Talk Together" and "Scott Foresman Reading Street Pre-K" will form the foundation of literacy instruction for 16 of the 28 grant recipients, accounting for more than half of the $108 million awarded this year.
Smart Start, the early learning division of the United Way of Metropolitan Atlanta, represents just one example of how ERF recipients are preparing preschool-age children for reading success. A coalition of early childhood advocates and professionals serving nearly 2,000 preschool children in Georgia's DeKalb, Fulton and Cobb counties, are helping build reading-comprehension skills with Pearson's "Opening the World of Learning," while monitoring student progress with assessments, such as the Peabody Picture Vocabulary Test IV (PPVT IV), Pearson's test of receptive vocabulary.
Grant recipient Katrina D. Mitchell, Senior Director, Early Reading First, United Way of Metropolitan Atlanta, said "Recognizing that a key indicator of children's success later in school is their ability to read, our initiatives are keenly focused on helping children develop the oral language skill, phonological awareness, print awareness and alphabet knowledge that will prepare them for later school success. The stories, songs and activities in 'Opening the World of Learning' engage our little learners as they build literacy skills that will put them on the path to success in school and in life."
Grant recipients choosing Pearson curriculum for their ERF grant programs include:

United Way of Metropolitan Atlanta: Atlanta Preschools Pursuing Literacy Excellence
Montana Office of Public Instruction, the recipient of this year's largest grant award of $6.1 million, for the Montana Partnership for Early Literacy
Greeley-Evans Weld County School District: Greeley Early Reading First Project: Early Excellence (Colo.)
United Way Center for Excellence in Early Education: Literacy Enhancement for Early Readers (Miami)
Clarke County School District: Ready to Read (Athens, Ga.)
University of Illinois Center for Literacy: Opening the World of Learning (Chicago)
Chicago Public Schools: Enhancing Early Reading in Chicago
University of Massachusetts-Boston: Early Literacy Matters (Lynn, Mass.)
Binghamton School District: Project Creating Learning for Equal Access to Reading (N.Y.)
Olean City School District: Make a Difference Early (N.Y.)
Columbus County Schools: Communities Organizing for Reading Excellence (Whiteville, N.C.)
Connecting for Children & Families, Inc.: Phenomenal Readers: Northern Rhode Island's Early Reading Project (Woonsocket, R.I.)
The Providence Plan: Ready to Learn (R.I.)
Norfolk Public Schools: Project Preschoolers Up on Readiness, Pre-Reading and Literacy Enrichment (Va.)
Puget Sound Educational Service District: Highline Foundations for Literacy (Wash.)
Septima Clark Public Charter School: Helping Emergent Literacy Progress (Washington, D.C.)
This year's level of funding for ERF is demonstrative of the Obama Administration's commitment to early childhood education, with an emphasis on increasing access to quality programs. In his first address to Congress in February 2009, President Obama said, "It will be the goal of this administration to ensure that every child has access to a complete and competitive education - from the day they are born to the day they begin a career. We have dramatically expanded early childhood education and will continue to improve its quality, because we know that the most formative learning comes in those first years of life."
In fact, the President's 2010 budget request includes a $50 million increase in ERF that would support 52 new projects next year.
"For decades, Pearson has been committed to developing high-quality, research-based early childhood programs," said Doug McCollum, Senior Vice President, Literacy. "Through our proven curriculum, such as 'Opening the World of Learning,' we are supporting the administration's important initiatives to ensure that children of all abilities and circumstances have access to the highest quality learning resources."
McCollum continued, "When we read about the Early Reading First grant recipients who are using our curriculum, it is inspiring to see the innovative programs that they have developed to ensure that all children in their communities - rural and urban, large and small - have the opportunity to excel."
Since 2002, Early Reading First has provided nearly $800 million in these grants to support Pre-K programs that improve school readiness for young children, especially those from low-income families.
About Pearson's Early Reading First Programs
Pearson's flagship research-based early learning curriculum, "Opening the World of Learning," supports preschoolers in building firm foundations in language and literacy skills. Designed to meet standards set by the National Association for the Education of Young Children, the National Council of Teachers of Mathematics, the International Reading Association and the early learning standards for states, "Opening the World of Learning" combines a research-based curriculum with classic children's books, songs and poems that keep learning engaging and interesting.
"Read Together, Talk Together" relies on the research-based technique of dialogic reading to expand children's language and emergent literacy skills. This interactive approach has been shown to produce significant gains in language development, including improved expressive language, sound and letter identification, emergent writing skills and knowledge of print concepts.
Research-based "Scott Foresman Reading Street" immerses young children in developmentally-appropriate, multi-modal language and literature experiences designed to foster cognitive and social growth. Reading Street is both culturally and individually responsive, serving the range of learners from gifted to students with disabilities to English Language Learners at varying proficiency levels.
For more information about Pearson's curriculum products for young learners, visit http://www.pearsonschool.com.
About Early Reading First
Early Reading First is part of the U.S. Department of Education's "Good Start, Grow Smart" initiative, designed to transform existing early education programs into centers of excellence that provide high-quality early education to young children, especially those from low-income families. The overall purpose of the Early Reading First Program is to prepare young children to enter kindergarten with the necessary language, cognitive and early reading skills to prevent reading difficulties and ensure school success.
For more information about Early Reading First, visit http://www.ed.gov/programs/earlyreading/index.html.
About Pearson
Pearson (NYSE:PSO), the education, services and technology company,, reaches and engages today's digital natives with effective and personalized learning, as well as dedicated professional development for their teachers. This commitment is demonstrated in the company's investment in innovative print and digital education materials for Pre-K through college, student information systems and learning management systems, teacher professional development, career certification programs, and testing and assessment products that set the standard for the industry. The company's respected brands include Scott Foresman, Prentice Hall, Addison Wesley, Benjamin Cummings, PEMSolutions, Stanford 10, SuccessNet, MyLabs, PowerSchool, SuccessMaker and many others. Pearson's comprehensive offerings help inform targeted instruction and intervention so that success is within reach of every student at every level of education. Pearson's commitment to education for all is supported by the global philanthropic initiatives of the Pearson Foundation. Pearson's other primary businesses include the Financial Times Group and the Penguin Group. For more information, go to http://www.pearson.com.
For more information, press only:
Kate Miller, Pearson, 800-745-8489
Lisa Wolfe, L. Wolfe Communications, 773-227-1049
# # #