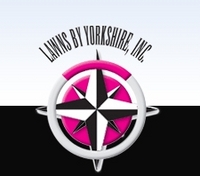 Westwood, New Jersey (Vocus) December 8, 2009
Westwood based award winning Lawns By Yorkshire (http://www.lawnsbyyorkshire.com) Chief Executive Officer, Steven Jomides, addressed the New Jersey Community Association Institute (http://www.cainj.org) focusing on providing clients with a positive return on investment by utilizing the latest innovations in technology, best-management practices and intelligent economical methodologies in order to maximize their landscape investment, which is a valuable real estate asset for any community. Since 1988 Lawns by Yorkshire has provided Green and sustainable landscape and snow services throughout New Jersey and New York to several communities.
Lawns By Yorkshire serves multiple markets including multi-family, HOA's, office parks, retail and shopping centers, school and corporate campuses, municipalities and industrial complexes. The company has been recognized as one of the nation's leaders in snow removal services serving some of the most complex facilities in the Northeast. The Community Association Institute (CAI) is a national, nonprofit association created to educate and represent America's 205,000 residential condominium, cooperative and homeowner associations and related professional and service providers. The Institute is dedicated to fostering vibrant, responsive, competent community associations that promote harmony, community and responsible leadership. The Community Association Institute also awards professional designations for association managers, works on legislative issues of national importance, researches subjects related to community associations and publishes an extensive library of books, periodicals and brochures related to the industry. CAI has more than 17,000 members in 58 chapters throughout the United /states and in several foreign countries.
"The Community Association Institute is a cutting-edge professional association dedicated to empowering its members and stakeholders by providing them with a premier educational experience that enables them to grow and succeed as professionals. I was honored to be asked to speak, and am proud to be a part of such a forward-thinking group of people. At Lawns By Yorkshire we are more than landscapers, we're landscape investment advisers and it's our job to help the community increase the value of the landscape," stated Jomides. An active environmental steward, Jomides and Lawns By Yorkshire utilizes ecologically sound landscaping principals at all of their community sites.
About Lawns By Yorkshire:
Founded in 1988, Lawns by Yorkshire, headquartered in Westwood New Jersey is an award winning landscape and snow removal leader dedicated to serving the needs of general contractors, developers, property and facility managers, owners, architects, landscape architects, engineers, athletic directors, and municipal authorities in multiple industry segments by providing a seamless service portfolio of economical, sustainable and comprehensive landscape solutions. As a recognized industry leader, Lawns by Yorkshire provides state-of-the art equipment and a credentialed team of landscape professionals who focus on best management practices, customer experience and return on investment. The company provides a portfolio of professional services including landscape maintenance, landscape installation, water management, irrigation, tree-care and snow services to the multi-family, retail, corporate, industrial, school and corporate campuses, hotel and hospitality, senior living and commercial markets in New Jersey and New York. With its roots sown deeply into the community, Lawns by Yorkshire has a corporate stewardship and scholarship program that donates a portion of its earnings back to helping the communities it serves. Visit http://www.lawnsbyyorkshire.com for more information.
Press contact:
Judith M. Guido
(818) 800-0135
###