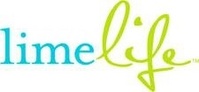 Women want access to a wide variety of lifestyle content on their mobile phones to suit their on-the-go lifestyle
Menlo Park, CA (PRWEB) December 8, 2009
LimeLife, Inc. the leading multi-platform digital media company for women, today announced that its free mobile website, m.limelife.com has exceeded one million monthly visits, making LimeLife the most visited women's lifestyle mobile site in the United States. With this audience, LimeLife is delivering content to one of the fastest growing consumer segments embracing the mobile web - women. According to The Nielsen Company, almost 27 million women in the U.S. are using the mobile web each month, up 43% from a year ago.
LimeLife's mobile consumers enjoy free access to a broad range of lifestyle content including the latest celebrity news, fashion tips, beauty product reviews, love advice, horoscopes, and mobile coupons.
"Women want access to a wide variety of lifestyle content on their mobile phones to suit their on-the-go lifestyle," said Kristin McDonnell, LimeLife's CEO. "We have designed LimeLife's mobile destination so that women can easily access information that interests them - in a format that is fresh, smart, and intuitive - and share it seamlessly across mobile and web channels."
Given LimeLife's large mobile audience and product leadership, the company can offer unique and engaging mobile marketing opportunities to top consumer brand advertisers seeking to reach female consumers. BrandinHand, the leading mobile marketing agency, and Jumptap, the leading targeting and mobile advertising solutions provider, attest that advertisers who seek to reach women are enjoying great results on the LimeLife mobile site.
"For over three years, LimeLife has been an excellent mobile marketing partner for BrandinHand's major consumer brand clients," said John Hadl, CEO of BrandinHand. "LimeLife consistently delivers a relevant and engaged audience with 80% U.S. female composition."
"LimeLife's fresh approach and focus on quality and innovation has resulted in a premiere female lifestyle destination site," stated Paran Johar, CMO of Jumptap. "As a part of our female advertising channel, LimeLife effectively reaches this highly desirable demographic and has delivered impressive returns for our advertisers."
The results for mobile ad campaigns on LimeLife's site surpass industry averages. The mobile site delivers up to 5% click-through rates on mobile banner ads and generates responses from 1% of LimeLife's total audience to advertisers' mobile polls.
In addition to being available on mobile, LimeLife's content and interactive offerings are also available on the desktop web. LimeLife's desktop website attracts 700,000 monthly unique visitors making it one of the top 25 female lifestyle desktop web properties.
Through LimeLife's cross-platform leadership, female consumers and advertisers alike are enjoying high-quality, engaging experiences that seamlessly span the mobile phone and the desktop web. LimeLife can be accessed on the desktop web at LimeLife, Inc. and via the mobile web at m.limelife.com .
About LimeLife
LimeLife, a Red Herring Global 100 Company based in San Francisco's Bay Area, is the leading multi-platform digital media company serving the women's market. Focused at the intersection of entertainment, community, and shopping, LimeLife is dedicated to creating fresh and smart experiences most relevant to 25- to 44-year-old savvy women. LimeLife's multiple digital platforms include the mobile Web, iPhone, desktop Web, Facebook, and Twitter. LimeLife's iPhone applications, including the LimeLife News Reader and MySnaps™ by LimeLife social shopping community, expand LimeLife's high quality experiences to include unique iPhone features. LimeLife also distributes premium mobile content such as games, lifestyle tools, wallpapers, and text alerts through the major U.S. wireless carriers. For more information, visit http://www.limelife.com.
About BrandinHand
Founded in 2005, BrandinHand, Inc. is a leading mobile marketing agency and consultancy serving top brands and helping transform the mobile advertising market for the benefit of advertisers, start-ups and agencies. BrandinHand's core offerings include strategic consulting, media services and campaign and content development. The company has operations in Los Angeles and New York. For more information please visit: http://www.brandinhand.com.
About Jumptap
Jumptap is the global leader in mobile advertising solutions, providing superior performance and premium advertising solutions that run across the highest quality premium mobile ad network. Jumptap leverages its search technology and 16 operator relationships to deliver the most advanced targeting intelligence for advertisers seeking the highest return on investment from their campaigns while helping publishers and application developers maximize advertising revenue from their mobile properties. We enable carriers to maintain a profitable position in the advertising ecosystem by securely leveraging their data assets to build targeted user profiles. For more information, visit http://www.jumptap.com.
###