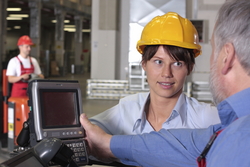 Companies have talented and experienced people that really know their jobs. Team Services unlocks their innovation to get the job done not only better but faster. Additionally the increased collaboration unifies workers into a team pursuing a common goal
Dawsonville, GA (PRWEB) December 10, 2009
Team Services for Georgia SoftWorks SSH2/Telnet Server empowers the mobile device users to share resources, transfer, swap, share and recover sessions from the mobile device. Team members can perform powerful session management tasks without system administrator intervention. Swap devices with another team member but keep your original session.
Transfer your session to another device without logging off. Use two devices at the same time with a single session. Recover a suspended session to the same or another device. All operations are performed from the client device and take less than 60 seconds.
Not only are the capabilities offered by Team Services phenomenal but now team members have been empowered to unleash their own efficiency.
"We find that companies have talented and experienced people that really know their jobs well. Providing them with Team Services unlocks their innovation to get the job done not only better but faster", said David Sexton of Georgia SoftWorks, "Additionally the increased collaboration unifies workers into a team pursuing a common goal".
Established in 1991, Georgia SoftWorks is a privately held software development company recognized for creating high performance data communications, system and telecommunications applications. Georgia SoftWorks has obtained worldwide presence with its industrial SSH2/Telnet Server for Microsoft Windows 7/VISTA/2008, NT/XP/2000/2003. GSW longterm commitment to SSH2/Telnet has led to the pioneering of major features such as Session Shadowing, Session Monitoring, Graceful Termination, Automatic Logon, Logon Scripting, Mouse Support and more.
# # #