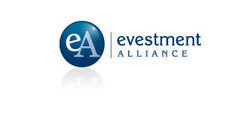 It is always nice to receive such positive, unsolicited feedback and for eVestment to be recognized as a valuable player in helping firms effectively communicate and position their products in a post-crisis world," said eVestment Principal and Founder Hea
Atlanta, Ga. (PRWEB) December 9, 2009
In a recent survey conducted by FUNDfire, the leading source of all the competitive intelligence for the separately managed account industry, it was determined that "eVestment is Most Influential Database."
The survey asked institutional marketers which third-party or consultant database they find to be the "most effective at influencing a client's perception of an asset management firm." Choices included Informa PSN, Morningstar and eVestment Alliance (eA). FUNDfire reported that it was "no contest, with eVestment receiving nearly two-thirds of the vote." Second-place went to individual consultant databases, while Informa PSN and Morningstar each received only a handful of votes.
"It is always nice to receive such positive, unsolicited feedback and for eVestment to be recognized as a valuable player in helping firms effectively communicate and position their products in a post-crisis world," said eVestment Principal and Founder Heath Wilson. "The results of the survey are a testament to the collective efforts of our dedicated team and our commitment to working proactively with our marketplace to facilitate more insightful analysis and interaction."
Aside from the reputation it has earned as the global financial industry's premier independent investment database, eVestment also provides best-in-class technology solutions, including its innovative eASE Exchange product that helps asset managers populate the numerous consultant and third-party databases, which FUNDfire reports may be one of the reasons for eVestment's "overwhelming popularity" in the survey.
About eVestment Alliance (http://www.evestment.com)
eVestment Alliance (eA) is an innovative, Web-based provider of comprehensive investment information and analytic technology. eVestment delivers extensive data through robust, user-friendly products with an unparalleled commitment to client service.
Through its online eASE Global Database, eVestment captures the most comprehensive dataset in the industry and distributes all information via its fully Web-based eASE Analytics system, a platform which has set the software standard for online manager comparisons, research, and competitive intelligence. Drawing upon its data management expertise, eVestment also offers its powerful eASE Exchange system to address the industry's redundant data request problems by automating the transformation and precise update of manager data to multiple databases.
With better data, more flexible analytics and custom data automation and delivery platforms, eVestment's robust tools enable clients to conduct more thorough research, generate more insightful analysis, and significantly improve their overall efficiency.
eVestment's diverse clients include leading investment consultants, asset managers, plan sponsors and others among the world's foremost financial organizations. eVestment was founded in 2000 and is headquartered in Atlanta, Georgia with offices in London, England and Sydney, Australia with U.S. regional sales offices in Boston, Seattle and Raleigh.
###