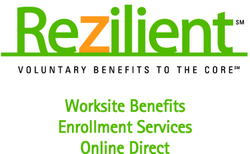 We are seeking to provide coverage for those who don't have any medical insurance and to assist those who do with the gaps in their existing coverage
Austin, Texas (PRWEB) December 9, 2009
Striving to fill a crucial need in the supplemental insurance space, ReZilient Direct has partnered with Assurant Health to provide quality supplemental insurance products that give customers both security and peace of mind. ReZilient Direct offers Assurant Health's Cancer, Heart & Stroke, and Accident insurance underwritten by Time Insurance Company at an affordable price to those who have major medical insurance, as well as to those who do not have any coverage at all.
Supplemental insurance is often considered a "security net" for the majority of Americans who are underinsured or uninsured. Handling expenses that primary insurance does not, it offers coverage that is unencumbered by deductibles, co-pays, coinsurance requirements, pre-authorization requirements and other restrictions.
Along with the uniqueness of its offering, ReZilient Direct is unmatched in its ease of use. The company allows individuals to acquire policies from the comfort of their homes. The process is surprisingly efficient – only two to six underwriting questions are asked of potential customers. And all information is secure – ReZilient Direct guarantees that no personal information will be sold or shared.
ReZilient Direct chose to focus on Cancer, Heart & Stroke, and Accident supplemental insurance for several reasons. Most notably, the number of people affected by these health issues is staggeringly high. In addition, even those with major medical plans may have high out-of-pocket expenses when dealing with these challenges. "We are seeking to provide coverage for those who don't have any medical insurance and to assist those who do with the gaps in their existing coverage," says ReZilient Direct CEO, Greg Feste who himself is a Cancer survivor since December 2007.
ReZilient Direct partnered with Assurant Health to offer the best products available for reducing financial risk. "We couldn't have found a better partner when it comes to protecting our customers and their families," explains Feste. Assurant Health brings to ReZilient Direct 117 years of industry experience.
Brian Porter, Vice President, Voluntary Products at Assurant Health, said, "We are very excited about this new capability that ReZilient Direct is bringing to the marketplace. The immediate and convenient access to our products will be of substantial benefit to consumers. We believe that providing choices to individuals about how they protect themselves from the financial impacts of health issues is critical."
About ReZilient Direct
Serving the majority of Americans who are underinsured as well as the 48 million uninsured, ReZilient Direct has partnered with Assurant Health to offer the best products available for reducing financial risk, all at an affordable price. ReZilient Direct is based in Austin, Texas and serves customers nationwide. Visit ReZilient Direct on the Web at http://www.rezilientdirect.com
About Assurant Health
Assurant Health has been in business since 1892 and is the brand name for products underwritten and issued by Time Insurance Company, John Alden Life Insurance Company and Union Security Insurance Company. Together, these three underwriting companies provide health insurance coverage to people in 45 states. Each underwriting company is finically responsible for its own insurance products. Primary products include individual medical, small group, short-term and student health insurance products, as well as non-insurance products and consumer-choice products such as Health Savings Accounts and Health Reimbursement Arrangements. With almost 3,000 employees, Assurant Health is headquartered in Milwaukee, Wisconsin, with operations offices in Minnesota, Idaho and Florida, as well as sales offices across the country. The Assurant Health Web site is http://www.assuranthealth.com.
Assurant Health is part of Assurant, a premier provider of specialized insurance products and related services in North America and selected international markets. Its four key businesses – Assurant Employee Benefits, Assurant Health, Assurant Solutions and Assurant Specialty Property – have partnered with clients who are leaders in their industries and have built leadership positions in a number of specialty insurance market segments worldwide.
Assurant, a Fortune 500 company and a member of the S&P 500, is traded on the New York Stock Exchange under the symbol AIZ. Assurant has more than $25 billion in assets and $8 billion in annual revenue. Assurant has approximately 15,000 employees and is headquartered in New York's financial district.
###