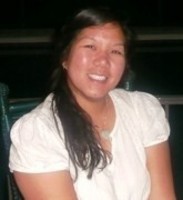 Miami, FL (PRWEB) December 10, 2009
For the millions facing severe challenges hope and immediate answers are being supplied Florida native Steffany Lee and her innovate business concept that is geared around the exploding Personnel Development Industry. "We all know someone whose life has been effected dramatically in the past few years and for those folks hope has arrived with what many have told me is the finest program in the home based employment industry," said Lee.
Steffany Lee is a resident of Miami with a diversified business background ranging from Business Analyst to Direct Sales Management responsibilities. "I am proud of the accomplishments I achieved while employed at some great companies," said Lee, "but like so many I saw my career path and income potential was controlled by the decisions of others. Eventually I decided that for long term security for myself and my son a change was needed. I have always enjoyed interfacing and helping individuals, and with many hours of homework I saw the Personnel Development Industry as a great career change and that goal has been accomplished with my business model (http://SteffanyLee.com) that offers great financial and personal information build around a 4 tier concept:

Feature Film Introduction .... "The title of "Awakening" is very accurate as it helps individuals from all walks of life look deep inside and discover their purpose and passions for life that will create the success we all desire but very rarely achieve ..."
Home Study Course ... "This 56 day format offers a money back guarantee with a Multi-Media program covering world class information from Best Selling Author's to Internationally Recognized Talents in the Personal and Prosperity Industries with 8 CD's and a DVD set, workbook and step-by-step guidance journal to lay the foundation for success on all levels of life .."
Four Day Conference ..... "Twice a year this event unfolds in wonderful vacation resort locales and the opportunity to interface with like minded individuals who have the same mindset to create and achieve high level goals for themselves makes this a true Bonding Event that helps individuals understand that the proper mindset is a priority for success .... and that is clearly demonstrated as the week culminates with the top Fire Walkers in the world demonstrating the strength of the human mind in dealing with the intense pain of flames on bare skin .."
Five Day Conference ..."Some of the Best Motivational Speakers in the world combined with World ClassPersonal Coaches make this a week long event that one can not place a price tag on as the ability to interface and get all questions answered in detail on all issues ranging from long range investment strategies to dealing with successfully growing a relationship with your loved one is life changing information ..."
Ms. Lee has expanded her marketing campaign on a worldwide basis and looks forward to inquiries from all individuals looking for stability in their lives. "The industry I am involved with has annual revenues estimated around $65 billion dollars and growing rapidly," said Lee, "and with a great compensation plan for associates that offer direct commission payouts up to $9000 it is very easy to understand why my office receives calls on a regular basis. Timing is the key to success in life and the timing for entrepreneurs who are serious about creating along term security is simply a matter of contacting me ASAP!!"
Steffany Lee can be reached in her Florida office @ 305 458-0932
###