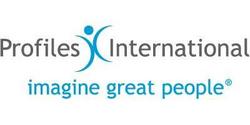 What we find most valuable about this report is that it demonstrates that success factors can be pinpointed and replicated. They aren't just random; success doesn't just happen by chance. We think that every business deserves a chance to succeed, and the information in this report will help them do just that
Austin, TX (PRWEB) December 9, 2009
Profiles International, a global leader in employment evaluation and human resource management assessment tools, has released a report entitled "America's Most Productive Companies." The report provides information on the factors that drive sales force productivity in large organizations. The information is divided into two sections: a synthesis and discussion of the top factors that drive sales force productivity, and a comprehensive analysis of over 300 companies in 16 industries to identify those companies considered "best in class."
"We're really excited to be able to provide this report," said Jim Sirbasku, co-founder and CEO of Profiles International. "This is the culmination of an amazing amount of research and interviews, and we are certain that the information contained in the report will be crucial for businesses that want to thrive in their markets."
The report also identifies six best practices that explain outstanding sales force productivity. The six practices are extreme focus on customers and marketing; alignment of products, services and solutions with customer needs; alignment of resources that builds customer loyalty; alignment of the sales process with the customer's buying process; alignment of sales roles and capabilities with the customer's buying process; and alignment of time utilization with market potential.
"What we find most valuable about this report is that it demonstrates that success factors can be pinpointed and replicated. They aren't just random; success doesn't just happen by chance. We think that every business deserves a chance to succeed, and the information in this report will help them do just that," said Dario Priolo, Managing Director of the Profiles International Research Institute.
Downloaded now: America's Most Productive Companies Large Sales Force Analysis
About Profiles International, Inc.
Profiles International helps organizations worldwide create high-performing workforces. Through comprehensive employment assessments and innovative talent management solutions, Profiles' clients gain a competitive advantage by selecting the right people and managing them to their full potential. For more information about Profiles International's suite of human resource management solutions, visit their website at profilesinternational.com.
This press release was distributed through PR Web by Human Resources Marketer (HR Marketer: http://www.HRmarketer.com) on behalf of the company listed above.
###