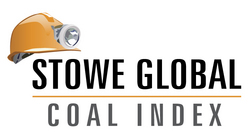 New York, NY (PRWEB) December 9, 2009
The Stowe Global Coal Index℠ (TICKER: COAL) will add two new components, effective 6:00 PM (EST) Sunday, December 20, 2009. One stock will be deleted from the index, changing the number of index components to 39. The changes result from the quarterly rebalancing of the index.
The additions to COAL are:
Cloud Peak Energy Inc. (TICKER: CLD US)
Hargreaves Services PLC (TICKER: HSP LN)
The deletion from COAL is:
Gloucester Coal Ltd. (TICKER: GCL AU)
A complete list of constituents and weights will be posted on the Stowe Global Coal Index℠ website, (http://stowe.snetglobalindexes.com/about_the_indexes.php).
The Stowe Global Coal Index℠ is a capitalization-weighted, float-adjusted index of the most prominent coal stocks in the world. To be included in the COAL index, stocks must pass multiple screens, including for capitalization, float, exchange listing, share price and turnover.
Detailed information, including constituent data, rules and price information, on the Stowe Global Coal Index℠ is available at http://www.stowecoalindex.com. Data is also available through most vendors of financial data.
Index: Stowe Global Coal Index℠ (USD)
TICKER: COAL
Index: Stowe Global Coal Index℠ (EUR)
TICKER: COALE
Mike Keenan
Stowe Partners, LLC
916-481-1772
http://www.stowepartners.com
Joseph LaCorte
Stowe Global Indexes, LLC
646-467-7927
http://www.stowecoalindex.com
###