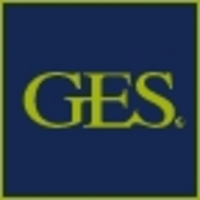 "GES is honored to be chosen as the recommended provider of comprehensive exhibition services at Chicago's historic Navy Pier," said GES President John Jastrem.
Chicago, IL (PRWEB) December 10, 2009
GES®, a leader in experiential marketing and event services, announced that Chicago's Navy Pier has selected GES and its strategic partner PRG as the recommended providers of exhibition and audio visual services through 2012.
"GES is honored to be chosen as the recommended provider of comprehensive exhibition services at Chicago's historic Navy Pier," said GES President John Jastrem. "We look forward to offering an unmatched level of service to the variety of events that are held each year at Navy Pier, including the Chicago Flower & Garden Show, HSMAI's Affordable Meetings Mid-America and the INSTORE Show."
As Navy Pier's recommended service provider, GES will provide a range of exhibition services, including exhibition planning and design, material handling, staging, producing signs and graphics, furnishings and installation and dismantling labor.
"We are very excited to be a part of the new team at Navy Pier in Chicago," said PRG Chicago Vice President and General Manager Randy Hutson. "PRG has a long history in the entertainment and events industry, and our team is thrilled to be joining forces with GES and Navy Pier to provide world-class environments for the clients of this great venue."
"We look forward to our partnership with GES and PRG as it enhances our landmark venue with outstanding customer service and cutting-edge technology for millions of visitors to experience and enjoy," said Navy Pier General Manager Marilynn Gardner.
Chicago's Navy Pier offers diverse meeting space throughout its complex, including more than 170,000 square feet of exhibition space, meeting rooms and banquet space, with breathtaking views of the Chicago skyline and Lake Michigan.
About GES
Las Vegas-based GES Exposition Services Inc., a Viad Corp (NYSE: VVI) company, is a leading provider of exhibition and event marketing services. Given its recent consolidation with Exhibitgroup/Giltspur and Becker Group, GES provides an even wider range of services, including turn-key official show services, cutting-edge creative and design, and marketing and measurement services – all with an unrivaled global reach. GES produces many well-known shows including the International CES, Spring Fair Birmingham, International Council of Shopping Centers, MAGIC, and CONEXPO-CON/AGG and IFPE. For more information, visit http://www.ges.com.
About Production Resource Group
Production Resource Group, LLC (PRG) is the world's leading supplier of entertainment technology solutions, including lighting, audio, video, scenery, and automation systems. PRG serves a wide range of markets, including theatre, concert tours, trade shows, corporate and special events, television and film, and themed environments. PRG provides its services worldwide through more than 17 offices in North America, Europe, and Asia. For more information on PRG, please visit http://www.prg.com.
About NAVY PIER
Navy Pier® is located at 600 E. Grand Ave., Chicago, IL 60611. As the Midwest's #1 tourist and leisure destination, historic Navy Pier is one of the nation's unique recreation and exposition facilities, attracting approximately 8.5 million visitors a year, with an economic impact of more than one billion dollars annually. Navy Pier is owned and operated by the Metropolitan Pier and Exposition Authority (http://www.mpea.com).
# # #