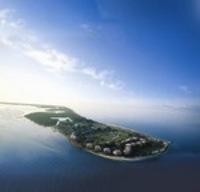 Captiva, FL (PRWEB) December 15, 2009
South Seas Sanibel & Captiva Properties has launched a new online resource for buyers planning to invest in Sanibel, Captiva and Fort Myers timeshares. At http://www.SouthSeasRealEstate.com, the firm's website dedicated to real estate in these luxury vacation destinations, interested buyers can preview a premier selection of timeshare properties and learn more about the region's myriad real estate options.
Strung along Florida's spectacular Gulf Coast, the islands of Sanibel and Captiva are considered some of the region's hidden gems. Serenely beautiful and edged with pristine white sand beaches, Sanibel and Captiva have preserved much of their wildlife areas, as well as a laidback, uncrowded atmosphere. The islands have drawn generations of high-profile vacationers to their shores, some of whom have included J.N. "Ding" Darling, Theodore Roosevelt, Charles Lindbergh and Anne Morrow Lindbergh.
While the islands' real estate is generally exclusive and thus commands correspondingly prime prices, vacation property in Sanibel and Captiva becomes more easily accessible through timeshares. An ideal option for those planning to vacation regularly in the region, Sanibel and Captiva timeshares allow buyers to enjoy all the benefits of homeownership at a fraction of the cost of the area's typical vacation home.
Having served the needs of the islands' buyers and sellers for more than 30 years, South Seas Sanibel & Captiva Properties have had extensive experience with timeshares. They provide a comprehensive listing of available timeshare properties via their company website, which also contains other real estate resources and community information on Captiva Island, Sanibel Island and Fort Myers, as well as the South Seas Island Resort and the Sundial Beach & Golf Resort.
Visit http://www.SouthSeasRealEstate.com for more information on timeshares and real estate in the area.
# # #