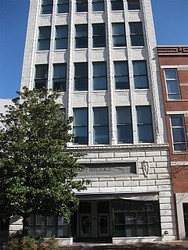 This is truly a something-for-everyone auction
Birmingham, Ala. (Vocus) December 10, 2009
Over 200 properties will be sold at auction in a bank-ordered real estate auction on December 19 in Birmingham. Properties include residential lots, commercial land, new-construction homes and commercial buildings throughout Jefferson and Shelby County. The auction, which will be conducted by J. P. King Auction Co., the nation's leading real estate auction marketing firm, will take place at the Hilton Perimeter Park Hotel at noon.
Prominent properties in the auction include commercial properties like the Ideal Building, a seven-story office building in downtown Birmingham with approximately 25,000± square feet of office space on 19th Street; the Comfort Inn-Airport Hotel on Montevallo Road in Birmingham; and a former Piggly Wiggly grocery store and land in Trussville.
Residential properties include two large newly-constructed homes on Smith Lake and nine new-construction homes and 130 residential lots in Chelsea Station. The lots will be offered in five lot packages. Residential homes or lots will be available in Jefferson, Shelby, Cullman, Winston and Walker counties, with more properties being added to the inventory daily.
"This is truly a something-for-everyone auction," said Craig King, president and CEO of J. P. King Auction Co. "When banks acquire properties through foreclosure, they want to dispose of those properties quickly and convert those foreclosed properties back to performing loans, so this auction creates an excellent opportunity for buyers to purchase properties in high-growth areas for a fraction of the original cost."
Other properties include locations in Helena, Columbiana, Chelsea, Homewood, Hoover, McCalla, Trussville, Vestavia, Kimberly, Crane Hill and Arley. Excellent bank financing will be available on auction day with as little as 10 percent down on residential properties.
As a part of this bank-ordered event, two other auctions will take place in Penscacola, Fla., where condos, homes and residential lots will be offered, along with a sale in Montgomery, Ala.
For more information and a continually-updated list of available properties, interested individuals may contact Auction Information at 1.800.558.5464 or by visiting the company's Web site at http://www.jpking.com.
J. P. King Auction Co., based in Gadsden, Ala., is the nation's leading real estate auction marketing firm specializing in high-value properties such as luxury homes, land, ranches, condominiums, commercial properties and developments. J. P. King has marketed upscale properties in 49 states and six countries with recent sales in Texas, Georgia, Florida and Tennessee. This sale is conducted through its asset division, which serves corporate clients, financial institutions and government entities in the disposition of strategic assets.
###