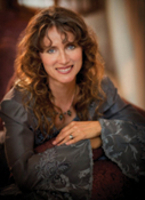 "This training program will transform your business, your income and your life," says Kendall.
Tucson, AZ (PRWEB) December 11, 2009
Million dollar marketing coach for women entrepreneurs and award-winning small business expert, Kendall SummerHawk will host a free teleseminar for anyone who wants to learn how to break through to 6-figure success. The teleseminar will reveal secrets behind the lucrative field of coaching and real world solutions for creating a consistently profitable program. What Clients Want: How to Make Yourself Irresistible, In-demand and Highly Paid as a Coach in Today's Market is free and was created specifically for Women Entrepreneurs, Coaches, Consultants, Designers, Trainers and Speakers. Additional information is available at http://bit.ly/8TccAH .
What Clients Want is all about creating a successful coaching program no matter what business you're in. According to Kendall, almost any entrepreneur can leverage their knowledge into a simple, yet lucrative stream of income using her success secrets and elite certified coaching program.
"Coaching is one of the simplest ways to create a 6-figure business," says Kendall. "I know because I've leveraged my love of coaching into what is now a multi-million dollar business in just a few short years. The people I've trained to be Certified Money, Marketing and Soul Coaches are reporting amazing results. Some have made $20,000, even as much as $50,000 in their first 90-days of training."
"In fact my average trainee is creating over $17,304 in additional income within their 90-day training period. That's just average. That doesn't mean pie-in-the-sky. It means regular people creating extraordinary results."
Kendall's free teleseminar will cover a range of pressing topics including:

The single biggest income- sabotaging mistake even seasoned coaches make
What clients want right now, and are willing to pay a surprising amount of money to get
Which is the hottest, fastest growing niche in coaching
Why coaching is a "must offer" for every business
Why coaching tops info products, membership programs and other info streams as the most lucrative stream of income
"This training program will transform your business, your income and your life," says Kendall. "It's true, 90% of my Certified Money Marketing and Soul Coaches are making out of this world income while most coaches are at the mercy of this failing economy. My training module is simple, easy to follow and works for any industry, any coach, every time."
In addition to delivering exclusive, in-depth content, this upcoming F.R.E.E. call will answer any pressing questions and provide additional information about becoming a Certified Money Marketing and Soul Coach.
The teleseminar is scheduled for Thursday, December 17, 2009 at 8p.m. (EDT). Additional details about the call are available at http://bit.ly/8TccAH.
Kendall SummerHawk, the Million Dollar Marketing Coach, is an expert at helping women entrepreneurs, at all levels, design businesses they love and charge what they're worth and get it. Kendall delivers simple ways entrepreneurs can design and price their services to quickly move away from 'dollars-for-hours work' and create more money, time, and freedom in their business. For free articles, free resources and to sign up for a free subscription to Kendall's Money, Marketing and Soul weekly articles visit http://www.kendallsummerhawk.com.
###