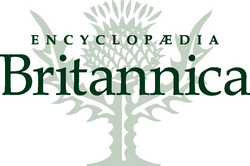 Britannica is an organization that knows a thing or two about the Nobel prizes, having published the work of more than 100 of them over the years. quote
Chicago (PRWEB) December 9, 2009
The winners of this year's Nobel Prizes receive their awards tomorrow, and people who want to learn more about the recipients can turn to a new featured entry from Encyclopaedia Britannica.
The article, which is available at http://www.britannica.com as well as the company's school and library Web sites, includes biographical articles on all of this year's Nobel laureates, with accounts of their contributions to their fields.
In addition to the pioneering work they've done in fields ranging from medicine to literature, this year's group includes several compelling human stories. A record number of women are honored. Among them are Elinor Ostrom, the first woman to receive the Nobel Prize for Economic Science, whose work challenged the conventional "tragedy of the commons" theory about the depletion of public resources, and author Herta Müller, winner of the literature prize, who demonstrated considerable personal courage in publishing during the oppressive Ceausescu regime in Romania. Also, the awarding of the Nobel Peace Prize to U.S. President Barack Obama only months after he took office sparked controversy in the United States and elsewhere.
"Our aim here is to bring the work and life stories of these remarkable people to our readers in an intelligent and digestible form," said Dale Hoiberg, editor-in-chief of Encyclopaedia Britannica. "One of the paradoxes of the Nobel Prizes is that they're won by extraordinary people who aren't well known to the public. That's certainly the case this year for everyone except President Obama. These people and the great work they're doing deserve notice, and we intend to give them that."
The profiles were written by a number of Britannica's expert current-affairs contributors, including David G.C. Jones, author of "Atomic Physics"; Janet H. Clark, an analyst and writer on international economic and financial topics; Steven R. Serafin of Hunter College, co-editor of encyclopedias on British and American literature; Robert Rauch, a veteran former Britannica, editor and others.
Britannica is an organization that knows a thing or two about the Nobel prizes, having published the work of more than 100 of them over the years, including Albert Einstein, Marie Curie, Milton Friedman, Gary S. Becker, J.M. Coetzee, U.S. Secretary of Energy Steven Chu and former president Jimmy Carter.
About Encyclopaedia Britannica
Encyclopaedia Britannica, Inc. is a leader in educational publishing. The company's encyclopedias and other products can be found in many media, from the Internet to wireless devices to books. A pioneer in electronic publishing since the early 1980s, the company also still publishes the 32-volume Encyclopaedia Britannica, along with educational online services such as Britannica SmartMath and Britannica Online School Edition and new printed products such as Britannica Illustrated Science Library. Britannica's editorial operation is overseen by some of the world's most distinguished scholars. The company makes its headquarters in Chicago.
# # #