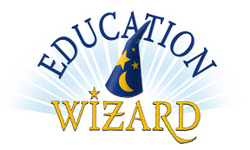 We're extremely encouraged by the 200+ accrediated boarding schools participating in BoardingSchoolWizard.
Newport Beach, CA (PRWEB) December 15, 2009
Recognizing a need for comprehensive information about accredited boarding schools in the United States and Canada and the inherent decision-making process surrounding college prep, Education Wizard Network, LLC today launched BoardingSchoolWizard.com, an online resource for parents and students considering boarding school.
"BoardingSchoolWizard.com is designed to showcase accredited boarding schools, to make the boarding school evaluation and decision-making process easier for families," states Allison Miller, Director of Communications with Education Wizard Network, LLC. The website contains school profiles as well as educational articles and resources.
The site makes searching for boarding schools simpler. Visitors to the site can view schools by state; by type of school, such as co-ed, all-boys or girl's schools, military, junior, or college prep; by religious affiliation; sports offered; art and music programs available; as well as by summer boarding opportunities and schools with strong ESL programs.
Education Wizard Network, LLC, based in Newport Beach, CA, is a subsidiary of Gator Capital Holdings, LLC, an Atlanta-based venture capital firm investing in online lead generation and advertising companies. Education Wizard Network, LLC is an online lead generation company specializing in marketing solutions for K-12 school and post-secondary educational institutions, including accredited boarding schools and college prep schools.
###