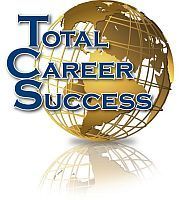 The University of Houston is one of the most diversified institutions of higher learning in the US
Houston, TX (Vocus) December 10, 2009
University of Houston System Board of Regents, Welcome W. Wilson, will be featured on Total Career Success, an Internet radio show on VoiceAmerica Talk Radio Network, at 11 a.m. Central on Monday, December 14, 2009. The show is designed to inform and encourage listeners to achieve their career goals by featuring experts and business leaders to provide job search assistance and career development. Mr. Wilson is an entrepreneur, statesman and educator, whose career has spanned half a century. His current passion is to lead the initiative for the UH to become a Tier One University. Mr. Wilson will discuss key insights and tips to help listeners make education decisions that fit their career aspirations.
For the UH to become a Tier One University will reap economic and educational benefits for Houston and the region for generations to come. Through greater financial support from the state, UH will be able to enhance the quality of student education, attract and retain more high-quality faculty, use state appropriations as leverage for greater federal research support, increase technology transfer to the private sector, attract new companies and industries to the Houston area and produce spin-off companies.
"The University of Houston is one of the most diversified institutions of higher learning in the US," said Sheryl Dawson, one of the hosts for Total Career Success. "As a leader in higher education that has assisted hundreds of thousands of professionals advance their career goals, UH has a great future."
Co-host Ken Dawson added, "Welcome has a lifetime of lessons and successes to share. As a real estate developer he has built residential, commercial and industrial projects. He was board chairman of two Texas banks and a major stockholder in the Houston Astros. He served three US Administrations in federal governmental roles including an Ambassadorship."
Dawson added, "Welcome has great insights into the importance of education to the economy, the community, and to individual success. Not only that, but he has a great sense of humor. Don't miss this opportunity to learn from a living legend whose career never seems to end."
The show will air live at 11 a.m. - noon Central on December 14, 2009. To listen, please visit Voiceamerica.com and search for Total Career Success. The archived show will be available for replay or download at the Total Career Success website, or from iTunes http://www.itunes.com/podcast?id=311541702
About Welcome Wilson, Sr.
Welcome W. Wilson, Sr., has served as Chairman of the UH System Board of Regents since September 1, 2007 and was appointed to the Board in April 2006 by Governor Rick Perry and will serve as a regent through August 31, 2011.
Mr. Wilson is chairman of GSL Welcome Group, LLC. a group of companies that own and lease single-tenant, industrial facilities in Texas. He is also a principal in Kingham Dalton Wilson, LLC, a Houston commercial construction company. Since 1958, he has been a real estate developer of subdivisions, apartment complexes, shopping centers, office buildings and, in recent years, industrial facilities. During the 1960s and 1970s, he was board chairman of two Texas banks and a major stockholder in the Houston Astros.
Mr. Wilson served in the Eisenhower and Kennedy administrations as a five-state Director of Civil and Defense Mobilization, a division of the Executive Office of the President. In 1966 he was appointed Special Ambassador to Nicaragua by President Lyndon Johnson. He was a witness to the Atom Bomb tests in Nevada in 1954 and the Hydrogen Bomb test at Bikini Atoll in the Pacific in 1956. In 1958 he was selected as one of Ten Outstanding Young Men in Federal Service.
Mr. Wilson received a BBA degree from the University of Houston in 1949, where he received its UH Distinguished Alumnus Award in 1970 and the C.T. Bauer College of Business Distinguished Alumnus Award in 1996. For more visit gslwelcome.com
About the University of Houston
The University of Houston System is a group of six public institutions of higher learning in the Houston area that share common goals and are governed by a Board of Regents. The System comprises four universities and two multi-institution teaching centers that offer degrees in partnership with the universities. The University of Houston is the largest and most comprehensive institution of the System with 37,000 students graduating 7000 each year. Their over 300 colleges and programs are ranked in the top five in the nation. In addition, UH offers several program components through facilities at the Texas Medical Center. For more visit uh.edu
About Total Career Success
Total Career Success is broadcast on VoiceAmerica, the world leader in Internet Talk Radio, and syndicated on World Talk Radio; the show aims to engage listeners in new ways of thinking about their potential, their goals, and their future. The show hosts are Ken and Sheryl Dawson, principals of Total Career Success, Inc. and authors of Job Search: The Total System, 3rd edition. They have served corporations in outplacement and career development as well as talent management optimization for 30 years in their consulting firm Dawson Consulting Group. The show presents guests who are experts in their fields to share the lessons they have learned in succeeding in their various areas of excellence and to discuss tips about a broad range of career development issues, from specific career opportunities, to industries and workplace changes, to financial and advancement considerations.
For more information, visit betterjobbetterlife.com and dawsonconsultinggroup.com
###