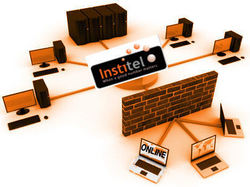 "20 percent of your phone numbers yield the majority of your debtor contacts. Institel identifies those phone numbers before you start dialing, allowing you to prioritize efforts, gain efficiency AND save money.", Brian Paxton
Portland OR (PRWEB) December 13, 2009
Institel was formed in 2007 and is now launching their first, patent pending product called InstiName. This product targets right party contacts in a unique manner. In its simplest form, the product scores telephone numbers for the caller, allowing them to focus their attention on accounts that will yield right party contacts.
What this means for receivables management professionals is that InstiName provides them with unparalleled visibility into any portfolio with telephone numbers. As such, this allows agencies to quickly prioritize accounts for dialing, providing an immediate lift in right party contacts and potential revenue.
InstiName also allows agencies to identify and separate good contact numbers from bad leads. In addition, results will also identify potential cell phone and work phone numbers and phone numbers no longer in service.
All of this data can be in the hands of agency professionals before the first phone attempt. In short, Institel recognizes that right party contacts directly impact the collection cycle and this understanding has been built into their software.
This new product offering by Institel brings something brand new to the receivables vendor marketplace. Besides being used for original placement information, the technology is also well suited for prioritizing contacts received from any third party vendor.
Institel is committed to its mission of creating software solutions that solve problems regularly faced by receivables management companies. Their first patent pending product is uniquely placed to do this by providing superior results while reducing unnecessary expenses and increasing right party contacts.
Institel technology works for companies and organizations of any size and is available through online and batch requests. For clients desiring to do custom integration, Institel offers a secure XML API via SOAP, POST and GET. Institel looks forward to assisting firms who wish to increase call performance and right party contacts.
For information on the Institel product launch, please visit institel.com
About Institel LLC:
Institel specializes in telephone identification, isolation and improvement, which ultimately help to increase right party contacts for agencies using their technology.
The Institel founders are experts in both receivables management and software development. Collectively, they have more than 5 decades of professional experience built into the company and the InstiName product.
###