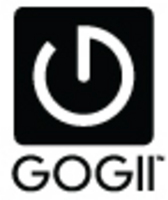 Marina del Rey, Calif. (PRWEB) December 10, 2009
GOGII, Inc., the creator of the next generation texting application textPlus, announced today that it has raised $8.2 million in a round of financing led by Matrix Partners, with existing investor Kleiner Perkins Caufield & Byers also participating in the round. The new funding is the second round of successful financing for the quickly growing mobile start-up, which raised a Series A round from Kleiner Perkins' iFund in December 2007.
GOGII's mobile application textPlus merges both old-style texting - one-to-one conversations - and next generation texting - rich, engaging environments and instant group text conversations. The company uses sponsorships and advertisements embedded in the textPlus app environment to make it free for users to download and use.
"Today, the number of cell phone users who use texting as their primary mode of communication is staggering; GOGII has learned how to tap this enormous market and help advertisers reach consumers on their mobile devices in a way that has never been done before," said Scott Lahman, CEO and co-founder of GOGII. "We are honored to receive this kind of validation from two of the world's most successful venture firms. The new financing will allow us to bring our rich texting environments and features to even more carriers, handsets and users."
"What impressed us most about GOGII was its ability to provide a simple, appealing environment on mobile phones where rich advertisements are sure to be seen: alongside SMS messages," said Matrix Partners General Partner Dana Stalder, who will join GOGII's board as of this round. "Customer response to the textPlus app is higher than that of any competitor in the market we have seen thanks to its unprecedented features - and advertisers eager to reach this market are catching on quickly."
Since launching the textPlus app in June 2009, GOGII has taken several major steps to bring texting to a new level. This November, textPlus debuted username "text addresses," which allow anyone in the U.S. with a mobile phone to start a text conversation with their friends using textPlus by simply texting a friend's username to 60611. textPlus with usernames also provides users worldwide the ability to send messages app-to-app anywhere in the world for free. textPlus will soon make it possible to create usernames for entire groups, or communities, of users.
textPlus has proven to be tremendously popular with consumers. To date, the textPlus app has been downloaded almost 3 million times, reaching over 9 million people, with over 300 million messages sent using the service since June. And while only the top 5% of applications in the Apple App Store reach 100,000 unique monthly visitors, textPlus exceeded that by over 7 times in its second month of release.
About GOGII (go-jee)
GOGII provides customers the next generation of text messaging through its flagship product, textPlus, a feature-rich, third-party text messaging application. The company was founded in 2008 by the three founders of JAMDAT Mobile, the leading mobile entertainment publisher that was acquired by Electronic Arts in 2006.
About Matrix Partners
Matrix Partners is a premier venture capital firm that has generated outstanding returns for over three decades. The firm has delivered several of the industry's top performing funds of all time. Matrix Partners operates in the United States, India and China. The firm has been fortunate to be a part of the creation of game-changing, industry-leading businesses such as Aruba Networks (Nasdaq: ARUN), JBoss (Red Hat), Netezza (NYSE: NZ), SanDisk (Nasdaq: SNDK), Starent Networks (Nasdaq: STAR), Sycamore Networks (Nasdaq: SCMR) and Veritas Software (Symantec).
About Kleiner Perkins Caufield & Byers
Since its founding in 1972, Kleiner Perkins Caufield & Byers has backed entrepreneurs in over 500 ventures, including AOL, Amazon.com, Citrix, Compaq Computer, Electronic Arts, Genentech, Genomic Health, Google, Intuit, Juniper Networks, Netscape, Lotus, Sun Microsystems, Symantec, VeriSign and Xilinx. KPCB portfolio companies employ more than 250,000 people. More than 150 of the firm's portfolio companies have gone public. In 2008, the firm launched the iFund to invest in mobile applications on the iPhone platform in collaboration with Apple. The firm has offices in Menlo Park, California; Beijing, China; and Shanghai, China.
# # #