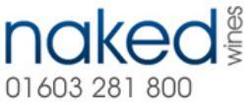 (PRWEB) December 11, 2009 -
Online farmer's market for wine, Naked Wines, has launched a series of s Rioja auctions in the lead up to Christmas, from hundreds of bottles of vintage bankrupt stock.
"We were offered the chance to buy a treasure chest of old, classic Riojas from a UK supplier looking to clear bankrupt stock," explained Rowan Gormley, Founder of Naked Wines, "and we knew these gems would go down a treat in our Naked Wine Auctions - especially those dating back to the early to mid nineties."
"Riojas have always proved popular amongst our customers, even more so during the winter months, so we're expecting our auctions traffic to really take off over the next couple of weeks."
"I'm also having to put a veto on staff from bidding (including myself!), as I know the wines would be gone in a flash!"
The auctions on offer are a series of six bottle cases, with bidding starting at £1 a case. These include Decanter Silver medal winner Imperial Rioja Reserva 1991 (RRP £16.99 a bottle), Señorío Amezola Reserva 1994 (RRP £18.99 a bottle) and Muga Rioja Reserva 1994 (RRP £35 a bottle).
"For customers who are new to our auctions, they're really very simple to place a bid. You need to register on the site first of all, and then you're free to pick a case and state the price you're prepared to pay. If another customer outbids you, we will then email you to let you know, so you decide whether to pull out, or increase your price. And we recommend keeping an eye on the auction during the final moments, to avoid someone else swooping in and claiming your prize!"
To see what Riojas Naked Wines currently have on auction, and to register and play, visit s nakedwines.com/auctions.
###