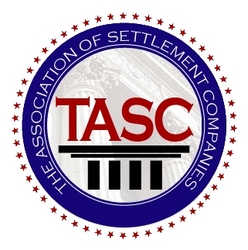 Our top priority has always been to protect consumers, so it was important that we shared this information with those seeking debt relief
Madison, WI (PRWEB) December 11, 2009 —
The Association of Settlement Companies (TASC), the leading trade association for the debt settlement industry, today is warning consumers of a scam by companies offering a credit card rate reduction.
The Federal Trade Commission recently filed a complaint and received an injunction against one or more of these companies, which have used deceptive tactics in making representations and providing warranties to consumers guaranteeing to have the interest rate(s) on their credit card(s) lowered, thereby substantially reducing the balance on the consumer's credit card account.
TASC wants consumers to know that the services being offered by these companies are not debt settlement programs and that none of its members offer this type of service. Furthermore, all TASC companies are specifically prohibited from providing this service, along with the other services such as mortgage modification programs and credit repair services, as a condition of their membership in TASC.
"Our top priority has always been to protect consumers, so it was important that we shared this information with those seeking debt relief," Dave Leuthold, Executive Director of TASC, said. "Consumers who feel they have been victimized by this type of fraud should contact their credit card issuer and the FTC immediately."
To file a complaint in English or Spanish, visit the FTC's online Complaint Assistant or call 1-877-FTC-HELP (1-877-382-4357).
About The Association of Settlement Companies
The Association of Settlement Companies (TASC) promotes fair business practices, consumer protection and industry standards for the debt settlement industry. TASC, founded in 2005, serves to protect consumers through an organization seal that represents best practices and standards of reputable companies. The organization also protects its member companies through lobbying efforts at the state and national levels, as well as awareness initiatives to educate consumers on debt settlement as a financial solution. All TASC member companies pledge compliance to strict association bylaws governing business practices and ethics. For more information, visit http://www.tascsite.org.
###