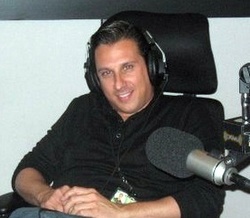 Orlando, FL (Vocus) December 11, 2009
WFORadio.com with Joe Castello, the internet's preeminent motorsports radio show, will broadcast on Friday, December 11, 10 a.m. - 2 p.m., on location from the Red Line Synthetic Oil exhibit at the 22nd annual PRI Trade Show at the Orange County Convention Center in Orlando, FL. To listen live, on demand, or to download, go to http://www.wforadio.com
WFORadio.com with Joe Castello on location at PRI, will feature a special edition of NHRA Tuesday, plus interviews and commentary with drivers, promoters, and media representing all types of motorsports.
The PRI show boasts exhibitors from over 1,200 racing companies, including over 100 new exhibitors for 2009. WFORadio.com will broadcast live from the Red Line Synthetic Oil exhibit located at booth no. 2935 at the Orange County Convention Center.
Joe Castello, the creator of hit satellite radio shows Wide Open on NASCAR Radio and Power Shift, breaks new ground in motorsports radio with WFORadio.com. Through a user friendly, high quality experience free of charge to the listeners, WFORadio.com is setting a new standard for internet based radio with opinionated coverage of NASCAR, NHRA, IndyCar, Formula One, ALMS and Grand Am racing.
WFORadio.com regularly airs live four nights a week, Monday through Thursday 7 – 8 p.m. ET (4 – 5 p.m. PT). NHRA Tuesday features interviews with the stars of the NHRA Full Throttle Series as well as expert analysis from veteran NHRA announcer Alan Reinhart each week.
To listen live, on demand, or to download, go to http://www.wforadio.com
###